Ouran Highschool Host Club is an anime that many of us grew up with. This funny and cute anime was almost a staple in any anime fan's life. Who would forget this adorable rom-com anime?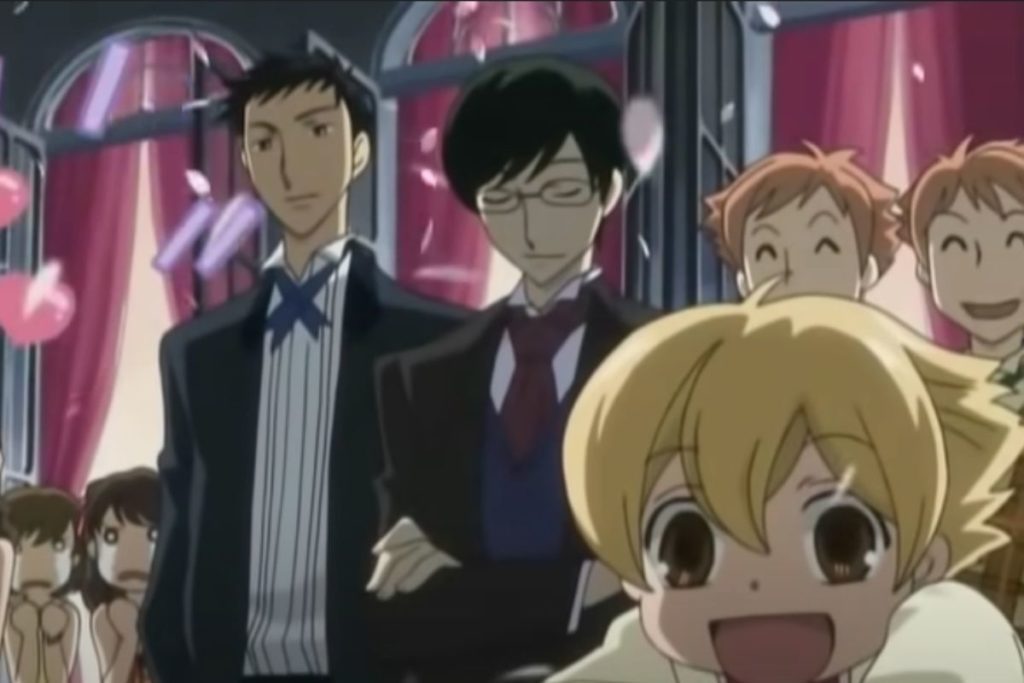 We all remember the handsome group of boys from the extortionately wealthy school for the rich, talented, and famous.
We meet them in the host club, where they offer their services to young women with the honest intention of bringing them happiness. 
This well-loved anime ended almost conclusively when the last episode of season 1 aired. But it left everyone feeling…unfulfilled.
Since then, the fans of Ouran Highschool Host Club have been waiting eagerly for another season for this anime. 
All the hardcore anime fans, weebs have been craving another Ouran Highschool roller coaster ride. The tragedy. The comedy. The strangely emotional Moments. It is something we have all been waiting for, including me. 
The next big question we have to ask ourselves is, what is the likelihood of a second season actually happening? Will Ouran Highschool Host Club get another season? If it is happening, when can we expect it to drop? 
There are countless questions that fans of the anime have, and after 14 years of radio silence, who can blame them.
There are several factors that will go into answering this question. Not to mention discerning fact from fiction when it comes to the rumors surrounding this fabled second season. 
What do we know about the second season of this anime?
What Do We Know About The Fabled Second Season Of Ouran Highschool Host Club?
Ouran Highschool Host Club is an anime adaptation of a Manga written by Bisco Hatori. The original name for this anime was Ouran Koukou Host Club. The name we know it as now is the anglicized version of that name. 
The story centers around a group of handsome and charismatic males students from an elite school for the rich and beautiful. These boys run a host club, where their goal is to entertain girls and fulfill their fantasies. 
The male characters are often referred to as 'The Shota Type', 'The Cool Type', 'The Strong and Silent Type and several others.
With a group of distinctly different boys running the club, they have the tastes of every female client covered. 
Early on in the anime, the host club runs into the honor student, Fujioka Haruhi who is an unassuming female. Her appearance allows her to take on the appearance of a boy and a girl with ease.
She finds herself in debt to the host club through some unfortunate and unforeseen events. Now she must dress up as a boy and entertain the guests along with the host club boy until her debt is paid off. 
After Haruhi finds herself a part of this club, she and the other seven members work together to entertain and bring smiles to the faces of the women who seek out their services. 
But as is the case with almost every anime, nothing is straightforward. So, as the series progresses, there are several events that occur which make the characters and viewers alike question when happiness truly is.  
For example, the Ouran Academy is a school for the rich and famous, so most of the students come from wealthy and privileged families. So, money is not really an issue that the bulk of the students has to worry about.
But, does this mean that money and fame are sure to guarantee happiness? Do the rich children experience issues in their daily life?
In Ouran Highschool Host Club, these are the kinds of questions that are carefully answered over the course of 26 episodes. 
But this is not the only thing that has all the fans of this anime impressed. The thing that makes Ouran Highschool Host Club stand out is the storytelling. The comedic themes and almost deep message hidden between the lines of the anime are just some of the things that we love about it. 
On top of that, this anime series wrapped up by showing the fans all the host club members happy and intact, even though Éclair Tonnerre tried to tear the group apart.
But the somewhat happy and appropriate ending that the series showed was not quite as satisfying as they would have liked and left the fans craving for another season. 
You can never have enough of the ridiculous humor and fantastic characters that this anime gave us.
Who does not want to see more of the silly antics of the Host Club and see Tamaki's attempts to be a great 'daddy' to the group? 
There is no end to the wailing of the weebs at the unfair and sudden end of this anime.
All of this, including myself, fondly think back to Ouran Highschool Host Club and how good it was, only to be thrown into sadness when we think of the strange ending. So we sit and wait for another season for this amazing series. 
The big question is, will there be another season, and what announcements have been made regarding a season 2 of this anime. 
Let's find out. 
Release Dates And Announcements For A Second Season
Despite being such a popular anime, Ouran Highschool Host Club has had no official announcements regarding a second season for over 14 years.
That is an extremely long time, right? The fans are unmistakably upset about the 14-year period of radio silence, and who can blame them. 
But, there is light at the end of the tunnel. A single ray of hope shines down from between a stormy sky. In April 2016 a rumor began to spread that there was finally hope for a second season.
Todd Haberkorn, one of the English voice actors, said that he had been approached by the Ouran Highschool Host Club creative team about season 2 of the anime, which they were due to begin production on it in the near future. 
While this was not an official announcement, it is as close as we have gotten to one, and the fans of the anime were eager to hear more about it.
After fourteen years of waiting, we guess that the second season for Ouran Highschool Host Club would drop in 2022.
But, there have been no official statements about the season being in production, nor has anything been said about a release date.
The only hint we have received about the fabled second season has come from voice actor Todd Haberkorn. 
While things are not looking official just yet, do not despair just yet. The best place we can look for more information is the manga that the anime was based off.
If the manga has enough chapters and content to work with, and the story is still compelling, the doors for another season of Ouran Highschool Host Club will continue to open ever wider. 
The Source Material For Ouran Highschool Host Club
This anime was originally a manga written and illustrated by a woman named Bisco Hatori, it was her manga that was adapted into the anime series we love today.
The manga was serialized in Hakusensha's LaLa Magazine, where there were 18 volumes of this beloved story.
When the anime came out, it adapted 8 columns of the manga, but the whole process is not as simple as you might think. 
Below, you will find the volumes and release dates in the United States:
Volume 1 – Released July 5th, 2005
Volume 2 – Released September 26th, 2005
Volume 3 – Released November 1st, 2005
Volume 4 – Released January 3rd, 2006
Volume 5 – Released March 7th, 2006
Volume 6 – Released May 2nd, 2006
Volume 7 – Released September 5th, 2006
Volume 8 – Released January 2nd, 2007
Volume 9 – Released July 3rd, 2007
Volume 10 – Released February 5th, 2008
Volume 11 – Released November 4th, 2008
Volume 12 – Released June 2nd, 2008
Volume 13 – Released November 3rd, 2009
Volume 14 – Released July 6th, 2010
Volume 15 – Released December 7th, 2010
Volume 16 – Released June 7th, 2011
Volume 17 – Released December 6th, 2011
Volume 18 – Released June 5th, 2012
The order of events in both the manga and the anime differ, for example, the third event in the Ouran Highschool Host Club anime was the Physical Training Exam. But in the manga, the third event was Renge's arc.
Despite the differences in both sources, the fans enjoyed the manga and the anime a lot. But it is important to know that the anime does not follow the events and dialogue from the manga 100% of the time. 
The Ouran Highschool Host Club approached the adaptation in its own way, while still remaining mostly true to the source material.
But even with the differences between the texts, the anime was still insanely popular and only grew the fan base for this franchise. The manga has over 10 volumes that can still be used for another season of this amazing anime. 
Knowing this, we can assume that the lack of content is not a reason for season 2 of this anime not being announced. This begs the question, why has there not been another season announced yet.
It has been over 14 years since the first one, and there is no shortage of material to base the next season on. So, what is the hold-up? 
One possible answer could be the fact that anime is often used to promote the source material and because the story has been completed since 2012 there is no real reason to bring out another season of Ouran Highschool Host Club.
Another reason for such a long, possibly permanent delay, could be the producers looking into the anime or manga's popularity. Did the franchise do well? Is it popular? How much money could we make? 
It is unclear whether this anime is actually as popular as we would like to think. So, let us take a deeper look into how popular Ouran Highschool Host Club actually is, so we can finally discover why this anime has been delayed so long. 
The Popularity Of Ouran Highschool Host Club
The film industry is a money-driven industry, it is no surprise that everything you watch is designed to bring money in.
Those million-dollar budgets certainly make their money back, at least, and anime is no different. So, an anime like Ouran Highschool Host Club will have first been released to make money back in some capacity. 
Every single anime you see has the aim of maximizing its profit and success. Popularity is very important and plays a massive role in whether a series gets a sequel, why would you make an anime that is going to flop.
Knowing that there is no real fan base for a series means that you would be paying a lot of money to make the anime only to take a monetary loss. 
Popularity is vital in the film industry, and certainly plays a big role in the decision-making process when it comes to sequels.
In this article we are going to look at Google trends from various parts of the world, in addition to that, we will look at Twitter so that we can more easily see what the popularity of Ouran Highschool Host Club is like. 
So, let us take a look. 
Instagram
There are plenty of Instagram accounts dedicated to posting content related to this anime, for example, there is an account called 'ouran.koukou.host.club' which has over 8k followers.
This number is not very big in comparison to some fandom pages that are booming with millions of followers.
But this number is still worth something because the anime has been out since 2006 and yet there is still a fairly strong fan base that is dedicated to posting about this anime or following pages that do. 
If we do not look at fan pages, we can see a lot of foot traffic for this anime comes from the hashtags it gets on Instagram.
In fact, Ouran Highschool Host Club receives over 560 hashtags and related posts. Now, these numbers are excellent, they better reflect the popularity of the anime. 
Twitter
If you visit Twitter, you will find that there are several fan accounts dedicated to posting Ouran Highschool Host Club content.
To top it off, these fan accounts are still run today and make regular posts about this anime. The Ouran High School Host Club (OHSHC) account for example has over 5k followers. 
While this may not seem like a very large number, it is important to realize that this anime aired in 2006. Taking that into account, it is quite amazing that these fan accounts are run to this day. 
Even with a smaller following, it is a clear sign of the fact that there are plenty of fans waiting patiently for the second season of Ouran Highschool Host Club, even after 14 years of radio silence on the topic.
Google Trends 
Google Trends is a great way to suss out the popularity of something. You will know when it was at its peak which part of the world a certain topic was most Google searched.
In our case, this tool will be extremely helpful in showing us exactly when Ouran Highschool Host Club season 2 was being searched the most. 
If you do a worldwide search for this topic in Google Trends, we can see that this particular topic was at its peak between 2008 and 22009. Later on, it decreased very dramatically, almost hitting zero, which is where we are at today. 
This tells us that even the die-hard fans of this anime assumed that the anime was over and there was no real chance for a second season. 
If we use Google Trends to examine the global volume for searches about Ouran Highschool Host Club and the possibility of a second season, the number we arrive at is around 19K.
While this is not a massive number, it is not bad considering that the anime finished airing back in 2006.
Because the fans of the show have not heard anything about a second season, there is little wonder why the number of searches for this topic has taken a steep decline. 
What Could The Season 2 Plot Be?
The plot for the next season will likely continue the entertaining, funny, and endearing life of Haruhi and the boys from the Host Club.
Ouran Highschool Host Club is an episodic series, which means that our established plot of following these characters as they grow and mature will be at the core of the story. 
When season 1 ended, it showed all seven members of the Host Club embracing each other despite the ridiculous and silly things they got up to. Regardless of everything, they still loved each other and their little club. 
One reason that the fans loved this anime so much was because of the comedic moments blended in with quite deep emotions, and of course, the style of storytelling was a unique and fun feature that we all grew to love about Ouran Highschool Host Club. 
The second season of this anime is likely to use a similar old-fashioned and comedic method of storytelling so that it matches the first season.
So if another season drops in the future, you will likely have wonderfully hilarious and light-hearted episodes mixed in with human emotion and experiences in a very similar way to season 1. 
Some fans are hoping that the season 2 will explore the background and life of characters such as Tamaki or even Éclair Tonnerre and the Otori Family. 
But because there is actually sufficient source material in the manga, it would be amazing if they took an episodic approach and followed the story that the author has laid out for us.
The Online Community's Thoughts On A Potential Season 2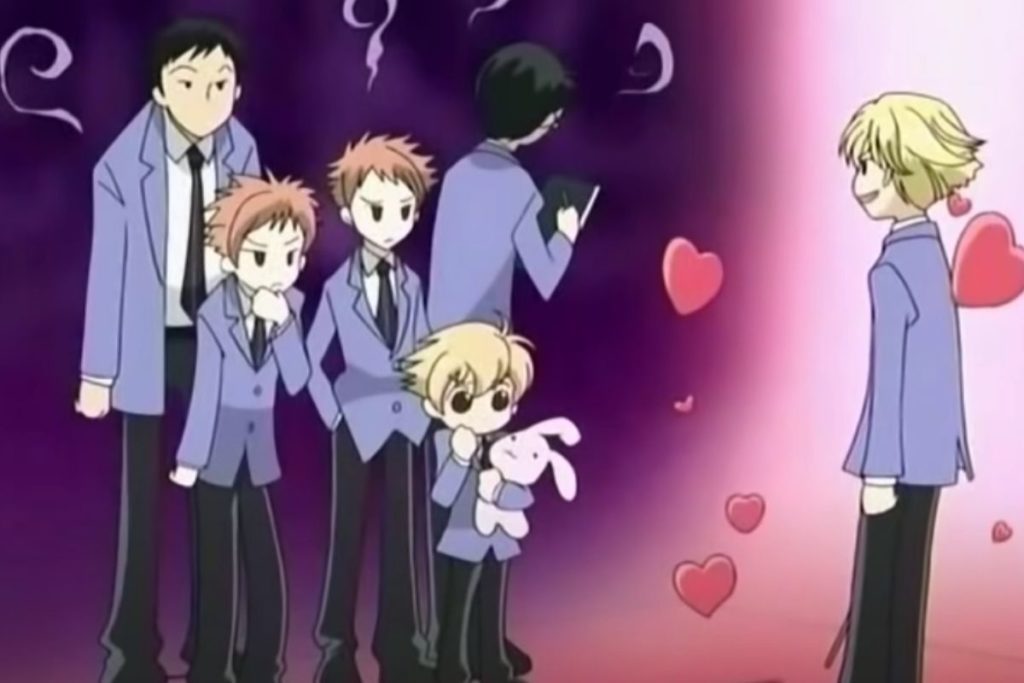 If you want to see how a show is doing or get an idea of how something will be received, all you have to do is check out the online community.
They can be like critics for a show and tend to tell the truth about how an anime, series, or movie panned out. So, let us see what fans of Ouran Highschool think about a second season for this anime. 
Reddit
If you have delved into the content of Reddit, you will see that there are also many fans who are eagerly awaiting another season for this fantastic anime.
On this platform, there is quite a big lull in the popularity of the topic, and this can be largely attributed to the 14-year gap between now and the last season airing.
There is something quite tragic about such a well-loved anime being forgotten by the people.
Especially when Ouran Highschool Host Club draws in so many new fans who inevitably love the show after watching it for the first time.
It really is a betrayal to not have a second season for an anime that stays with like this one. 
Quora
People have been using Quora to try and suss out the possibility for a second season of Ouran Highschool Host Club, but the answers they receive are often lacking, and they end up leaving disappointed. 
No matter how much we, the fans, want another season for this anime, the producers simply have not shown much interest or consideration for it. 
Twitter
If you delve into the Ouran Highschool Host Club accounts on Twitter, you might come across some accounts that are entirely dedicated to the idea of a second season for this anime.
For accounts like this, you will frequently see that there are thousands of followers who support the idea and are also eager to get a hold of a second season. 
Why Is A Second Season Needed?
The short answer to this question is that there needs to be more closure. 
None of the students we grew to love graduated or give any indication of what their life was going to be like as adults.
We got to see a little about Haruhi and Tamaki being a romantic item, but in the end, it really is not enough to leave you feeling happy after everything you go through. 
One of the biggest pulls for Ouran Highschool Host Club is the humorous flair it showcases.
On top of that, it really leaves you feeling content and happy for the character and because we got to watch them grow as characters. 
On top of wanting a more solid and conclusive ending, it would just be wonderful to live through another round of this anime. The pure joy and entertainment of another season would certainly not go amiss. 
So, we want another season because the whole series feels like it needs a more concrete closure, and of course who does not want more from a series that makes you feel happy and light-hearted. 
The next question is, what did the fans actually rate this anime, and is it really as good as the super fans keep telling us? Let's take a look at that. 
Reviews And Ratings
The ratings and reviews of an anime are one of the most concrete ways of measuring the success of an anime or any media for that matter.
If an anime receives a high rating and plenty of positive reviews from the viewers and fans, there will be a much bigger chance of a second season being announced. 
This anime was given an 8.2 out of 10 which shows that even the hardcore anime fans truly loved this series. If an anime gets rated above an 8 on MAL, it is really doing well.
This website is dedicated to listing individuals' anime and allows you to rate and leave reviews about any anime you have watched.
So, the fact that  Ouran Highschool Host Club managed to capture the attention of the weebs out there really is a feat in itself. 
If you read some comments and ratings about this anime, by far the majority of them are singing praises from the rooftops. 
If we look on IMDB the rating for this anime is quite high, with an 8.2 out of 10 we can see that it actually lives up to the hype.
Even after 14 years of being out of the limelight, it is a testament to the series and really solidifies the fact that this anime is brilliant and worthy of a second season. 
Not a lot of anime or television series actually get an 8 out of 10, so this is a big indicator of the fact that this anime is a masterpiece. 
Sales And Profit 
One of the most decisive factors in whether there will be a second season for an anime or not will, of course, be the sales.
As we have found, the film industry is built on making a profit, so the financial success of an anime series will really make or break any future prospects for a sequel. 
With that in mind, let us take a look at what kind of profit margins Ouran Highschool host Club made when it came out 14 years ago. 
DVD
The average number of DVD and Blu-ray sales for this anime was over 6000. Later on, the average grew to over 7000.
This might not seem like a significantly large number of sales, but when you consider that we are talking about DVDs, it is actually a pretty good number. 
Ouran Highschool host Club originally came out in 2006 watching anime on DVD was quite popular. Today we stream most of the content we watch and so the importance of these sales has changed.
But overall, this anime actually made quite a high profit from DVD and Blu-ray sales. 
Manga
If we look at the 8th volume for Ouran Highschool Host Club, we find that it has a total circulation of over 4,000,000. 
On top of this, the 16th volume of this manga ranked #1 on the Japan's Weekly Ranking. This was back in April 2011. The 17th volume also ranked at #1 for the Japan's Weekly Manga Ranking, and it stayed up there for quite a while. 
The sales of manga for this franchise were never an issue, and it has even been at the top for a time.
Because of the high quantity of manga copies that were sold, it would not be a stretch to say that Ouran Highschool host Club was actually extremely successful in this department. 
Characters That Will Likely Appear In Ouran Highschool Season 2
With the likelihood of a second season for this anime on the horizon, it is more than likely that many of our favorite characters will be returning again. 
So, let us delve into which of our beloved Host Club characters will be making an appearance in the long-awaited second season of this anime. 
Tamaki Suoh
The self-appointed leader or 'daddy' of the host club, Tamaki is the flamboyant and charming romantic interest for this anime.
He is a doting admirer of Haruhi and takes every chance he can to show Haruhi, we can even see this in each episode he appears in. 
Without Tamaki, the series would also be…empty and lack its core sense of fun and humor. Despite his dramatic personality, he is the reason that the Host Club was founded and is the glue that keeps everything together.
What makes him a  great leader for this club though is the fact that he is loved and that is the reason that the other members follow him. 
Kyoya Ootori
While Tamaki is the leader in the light and takes the spotlight for this role, Kyoya is the true master puppeteer. It is him that runs the whole host club.
He appears very serious throughout the anime and is the resident 'Cool Type' but regardless of his stoic nature, he is entertaining in his own way. 
Even as a quiet character, he makes us laugh through his mannerism and the way that he interacts with the other characters. He is a money-driven person and is always looking for ways to make a profit. 
Despite his cool facade, Kyoya is a complex character and is certainly someone that the fans would love to learn more about. 
The Hitachiin Twins
Kaoru and Hikaru are the energetic yet devious twins of the show, and it is this duo that makes the show so much more exciting and funny.
This duo has shown some level of love toward Haruhi but over the course of the anime, this emotion has been found to be more akin to an infatuation. 
What makes the twins so interesting is the way that they are portrayed. While they try really hard to sell the idea that they are alike in almost every way. Over the course of the anime, we see that they are actually quite different at this core 
If this duo makes an appearance in the second season, the fans would love to explore more about them as individuals. 
Mitsukuni Haninozuka & Takashi Morinozuka
This duo is rarely seen apart and brings an added level of comedic relief and flavor into Ouran Highschool Host Club. They are adorable together, this is mostly attributed to the stark difference in size and personality. 
While they are not too complex as far as people go, they are amazing and fun to watch as the series progresses. 
We think that the fans would love to see more of this adorable due, purely because they are so amusing and cute to watch together. 
Fujioka Haruhi
Without our female heroine, the series would just flounder and die. We follow Haruhi's perspective throughout the anime, so without her in the picture, Ouran Highschool host Club would really lose much of its original charm and appeal. 
Haruhi is an independent and cute girl, her strong character and intelligence are seen clearly even at the beginning of the anime. We learn that even her father rarely gets the chance to help her when she needs it.
She has learned to rely on herself and her own strength to get through life. But as the series goes on, she starts to rely on those around her more and even shows her softer side to those in the Host Club. 
She is a highly intelligent girl and got into this high-profile, elite school because she achieved outstanding grades.
So, even though Haruhi enjoys studying, she slowly learns to let go and let herself enjoy while also having a more fulfilling and exciting life, which she would never achieve if she just studied her life away. 
Other Factors
What is something that could play a role in what the potential up-and-coming second season of Ouran Highschool Host Club could be like or what could happen? In this section, we are going to look at a few factors. 
Let us take a look at this question, shall we? 
The Controversies
There are a few known controversies surrounding this anime, and in this section, we are going to talk about a few of them. 
The Ending: The ending of the anime was an exclusive and did not actually exist in the manga. This is because the manga continues for several more volumes after the anime ends
Todd Haberkorn's Video: The video that this famous actor released is the only reason that the fandom is suspicious of a second season coming soon. 
Some Episodes: Some episodes in this anime triggered some fans. Some sexist ideology regarding the idea that women should not fight men. This can be seen in episode 8 where Haruhi tries to fight a group of boys by herself and is admonished by the Host Club because the behavior was improper in their eyes. 
The Ending Of Season 1
A very important factor that will greatly affect a second season is the ending of season one. Could the way that it ended be conducive to another season? Let's revisit that thought. 
As we have stated previously, in the final episode of Ouran Highschool Host Club, Éclair Tonnerre lets Tamaki save Haruhi.
And it is because of this final moment that she gets to witness his true love for her and us as viewers get to enjoy a true display of unbreakable love and admiration between these two. 
On top of that, she decided not to purchase the Otori's Family Company and in the end, this means that the financial problems that the family was experiencing disappeared. 
When everyone is back at the Grande Parade, Haruhi dances with each of the seven members of the club. When she finally dances with Tamaki we are all rooting for the pair, happy that our long-awaited romance is drawing to a happy conclusion. 
But then Tamaki and Kyoya start a fight over Haruhi and hint toward a battle between both of their families. 
The second season for this anime would do well to explore this battle and, of course, make the love triangle a focus for the season. 
While the ending of Ouran Highschool Host Club was, by all means, acceptable, the unsaid battle between Tamaki and Kyoya leads us to the conclusion that this would be the topic for the next season.
And of course, there is that lack of closure which could only be remedied by the whole gang graduating. 
Final Thoughts
At the end of the day, we all love this series and are absolutely excited for another season to drop. Despite the fact that there was no official announcement for another season of Ouran Highschool Host Club.
It is likely that another season will be released in the future. This idea is further supported by the video that Todd released, which indicated that he had been approached to do another season for this beloved anime. 
The numbers indicate that there is no longer a massive fan base and the hype surrounding this anime has died down.
But the hardcore anime fans still hold out hope, and every single person that watched this anime is secretly harboring the wish that there will actually be a second season.  
Latest posts by Grace Brown
(see all)