Anime has been paving the way for decades when it comes to television shows, and we have seen many iconic characters become popular across the world.
But who are the most popular among these? We've gathered 50 characters that you simply have to know about and have provided you with some background information. 
This list is judged by the quality of the writing as well as the impact that these characters have had on the anime community.
From classic shows like Bleach and Berserk to more modern hits such as Attack on Titan and My Hero Academia.
No matter what kind of shows you love to watch, or perhaps you are looking for new shows to watch, this list will fill you with plenty of inspiration. 
What Is Anime?
For those who don't know, anime is a medium that originated from Japan and is either computer-animated, hand-drawn, or a combination of both. Anime shows are usually adaptations of manga series.
Which are Japanese graphic novels and comics that have a distinct style. Some of the most popular animated shows of all time are anime, including Pokémon and Dragon Ball Z.
And for decades, the medium has been dominating the animation industry all over the globe. In this article, we'll be discussing popular characters from anime TV shows, specifically.
So there won't be any characters from anime films such as Totoro from Studio Ghibli's My Neighbor Totoro.
Although it is typically associated with Japanese animation, other countries have begun to produce their own anime shows because of the lower costs, but it will always be an important part of Japanese culture. 
What Makes A Character Popular?
Before we begin, it's significant to discuss what actually makes a character popular. If a character that you love hasn't made the list, don't be disheartened, as there are thousands of characters to choose from and only 50 places.
We've done our best to include both classic and modern characters to provide more of a mix compared to filling the spaces with the regular familiar faces that are seen time and time again. 
When it comes to anime, there are so many modern characters that have been beloved in such a short amount of time, so it was only fair to include them.
You'll see characters from classic shows like Bleach, Berserk, and One Piece, as well as characters from modern shows such as Attack on Titan, Mob Psycho 100, and Jujutsu Kaisen to name a few. 
Characters that are popular may not necessarily be the series protagonist. Some of them are, of course, but we have also included villains, supporting characters.
And fellow leading characters, which gives a more honest representation of popular characters in anime. After all, it's not just the protagonists that help to make a show excellent. 
Another important thing to remember is that just because a show hasn't received astronomical levels of love and acclaim, doesn't mean that the characters themselves haven't.
There are plenty of examples of this below where the characters have transcended the show that they were in to the point where even those who aren't familiar.
With anime will recognize them due to the huge amount of popularity and attention that they have received. 
Without further ado, here are 50 of the most popular anime characters of all time in alphabetical order:
1. Levi Ackerman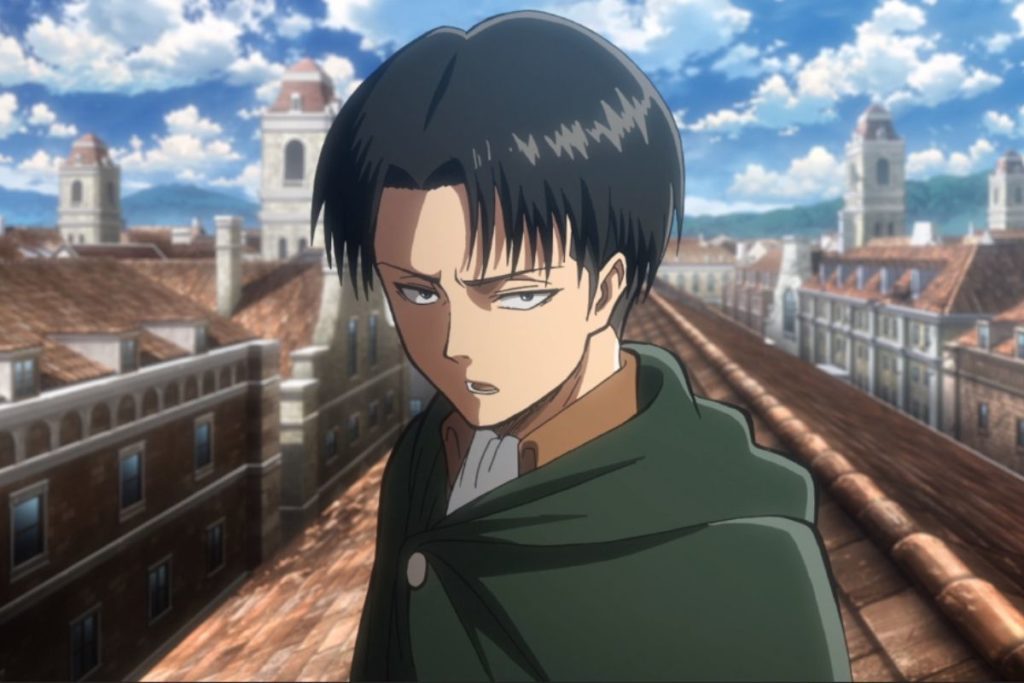 Anime: Attack on Titan (2013-2021)
One of the most popular characters ever to appear in anime is Levi Ackerman from Attack on Titan.
Levi is one of the protagonists and is respected among his peers, thanks to his high levels of intelligence and physical strength.
Initially, Levi comes across as stern because he is so dedicated to eradicating the titans, but he is extremely humble and kind towards his peers, unafraid to express his gratitude and respect when needed. 
Levi's seriousness towards the situation makes the series even more entertaining and dramatic to watch, adding to the enjoyment and ensuring that the audience really connects with the characters and roots for them. 
2. Mikasa Ackerman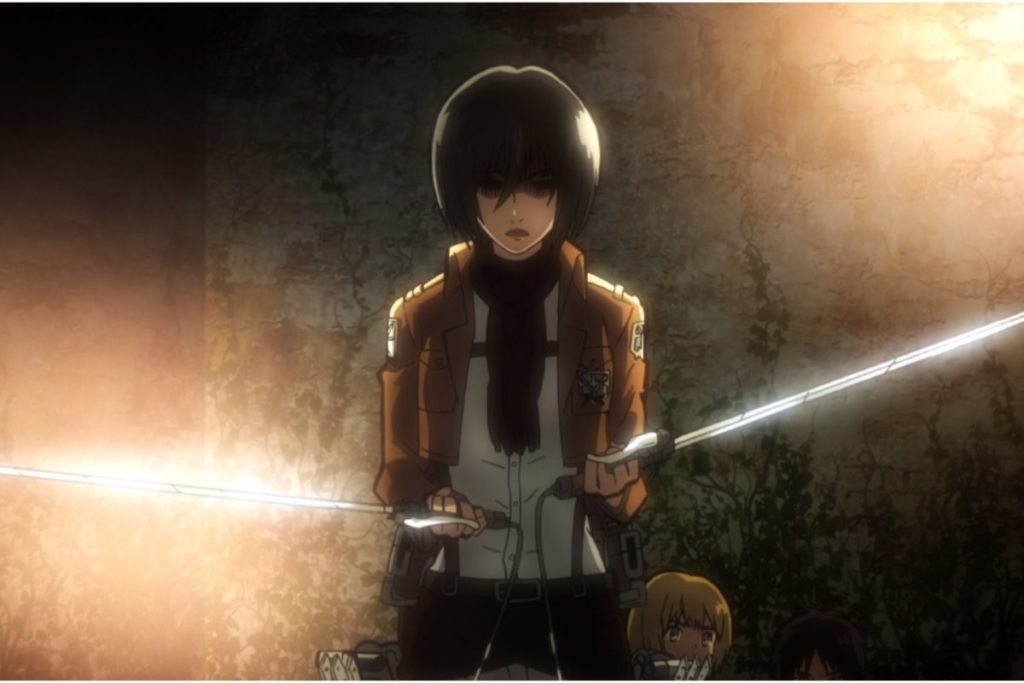 Anime: Attack on Titan (2013-2021)
Following on from Levi Ackerman is Mikasa Ackerman, who is another brilliant character in Attack on Titan. What makes Mikasa such a gripping character is her mysterious and quiet nature combined with complex background.
She grew up with the series protagonist, Eren Yeager (named Eren Jaeger in the anime), and vows to protect him no matter the cost, which is what has made her so popular among manga and anime fans alike. 
Mikasa is a character that doesn't wear her heart on her sleeve, and we learn more about her background as the series progresses, meaning that we begin to understand why she is the way she is and why she makes certain decisions.
3. Koyomi Araragi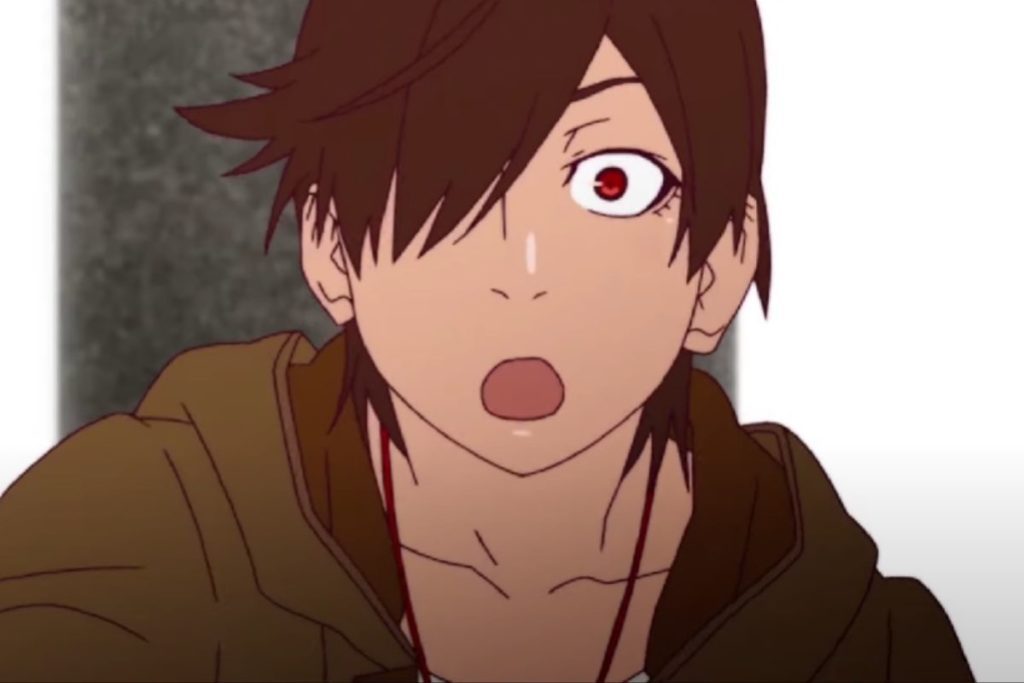 Anime: Monogatari (2009-2019)
Koyomi Araragi is the protagonist of Monogatari and follows his return to humanity after he became a vampire during spring break.
Although the series itself has received mixed reviews, Koyomi's character has become renowned among the anime community thanks to his commitment to saving lives, even when it means risking his own life in the process. 
When it comes to looking for well-written characters, you'd struggle to find a character with a more fulfilling story arc than Koyomi Araragi. 
4. Reigen Arataka
Anime: Mob Psycho 100 (2016-present)
Reigen Arataka is a supporting character in Mob Psycho 100, and he acts as Mob's boss and mentor. Describing himself as the "greatest psychic of the 21st century".
Reigen initially has no qualms when it comes to manipulating his clients as well as enemies and allies in order to make himself more powerful.
However, what makes Reigen such a popular character is his development as he begins to feel weighted by the guilt of his actions, especially when it comes to manipulating Mob. 
What is disconcerting about Reigen is his ability to remain composed at all times, and he doesn't like to admit to his mistakes as he is reluctant towards opening up emotionally. 
5. Onizuka Eikichi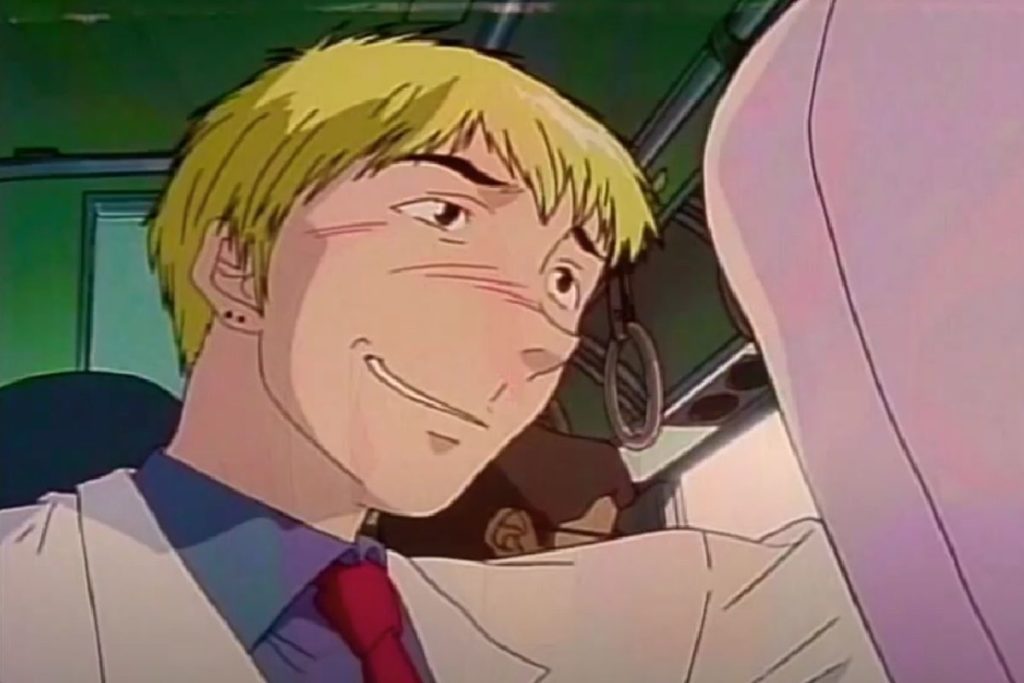 Anime: Great Teacher Onizuka (1998-2000)
Taking inspiration from an older anime series, Onizuka Eikichi is the protagonist of the hit series Great Teacher Onizuka.
He plays a teacher who is seeking to find a wife amongst his students, which is absolutely the wrong intention; however, throughout the series, Onizuka realizes that he enjoys teaching his students and begins to feel fulfilled from his career as a teacher. 
He helps his students through their turbulent times, including depression and stress, which has made this a series that is relatable and Onizuka a memorable and popular character.
6. Edward Elric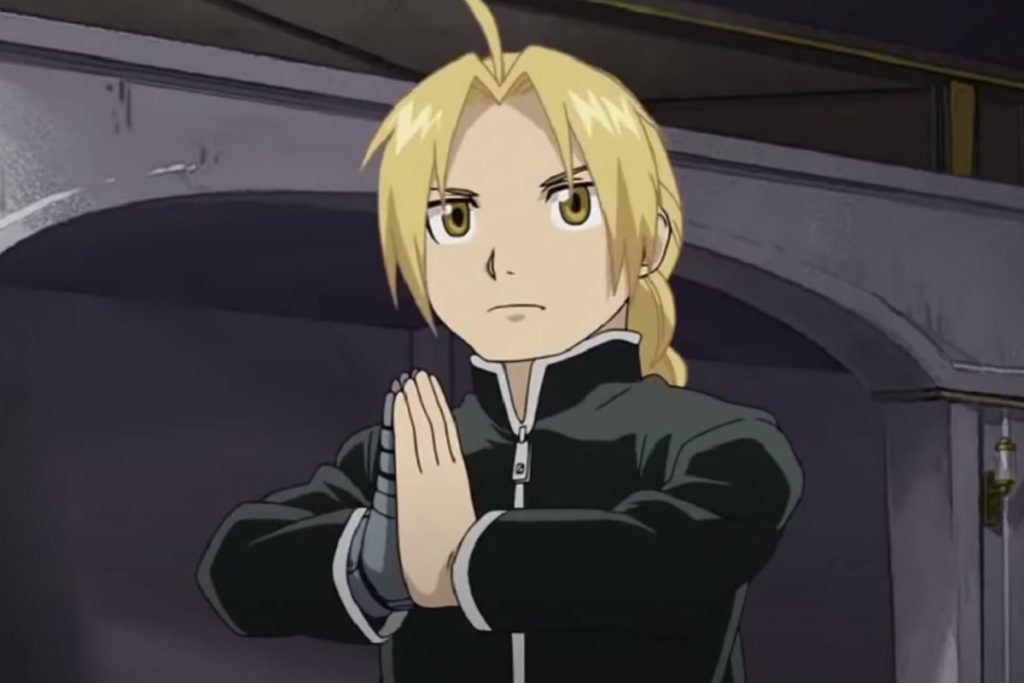 Anime: Fullmetal Alchemist (2003-2004, 2009-2010)
Another hugely popular manga and anime series is Fullmetal Alchemist. Even if you are just starting to enter the anime community, the chances are that you have come across Fullmetal Metal.
Edward Elric is the titular protagonist in question and is one of the reasons why the show has been incredibly popular.
After their mother dies, Edward and his brother Alphonse, known as Al, attempt to resurrect her through alchemy. The attempt goes terribly wrong and Edward loses his leg, while Al loses his entire body. 
What makes Edward such a popular character, in particular, is his willingness to do the right thing and try to correct the mistakes that he has made.
His development from a careless child to a young man who has become mature and knowledgeable is great to watch and makes the brothers' adventures gripping to watch.
What is so great about Edward is that he doesn't have to dominate every single episode for the audience or reader to feel his presence, which is a true testament to how well his character has been written and developed. 
7. Emilia
Anime: Re:Zero (2016-2021)
When it comes to popular female anime characters, there are a lot of characters in Re:Zero that deserves to be on this list. One example is Emilia, who is the lead female character of the series.
What makes Emilia such a great character is her simplicity. She is a character that has a good nature and yet also demonstrates another layer of fearlessness, which makes her character arc great to watch. 
Beyond having a cute design, Emilia is popular amongst fans because of how bold she is when needed. 
8. Violet Evergarden
Anime: Violet Evergarden (2018)
Violet Evergarden is the titular character of the series, which is one of the newer entries. However, her popularity cannot be underestimated as Violet Evergreen has a huge following. 
Violet's background is heartbreaking and mysterious, as she was abandoned as a child and didn't have a name and was eventually found by a navy officer called Dietfried.
Dietfried then "gifts" Violet to his son, Gilbert, who decides to humanize her and teaches her how to speak, write, and read. After Gilbert dies in war, she seeks to find out what "I love you" means, the last words he said to her.
She works as an Auto Memory Doll at the CH Postal Company, which means that she works as a ghostwriter for those who are unable to put their feelings into words in letters during wartime. 
9. Chika Fujiwara
Anime: Kaguya-sama: Love Is War (2019-present)
Chika is one of the more innocent characters on our list, and her sweet and good-natured personality has made her a hit with anime fans.
She comes from a family of politicians, which has resulted in her position as Student Council Secretary at Shuchiin Academy.
Because of her position on the Student Council, she works closely with Kaguya Shinomiya and Miyuki Shirogane, who is the Vice President and President, respectively. 
While Kaguya and Miyuki are battling each other psychologically and emotionally, Chika is a lovable middle ground as she is unaware of what is happening, which adds a bit of humor to the mix. 
10. Sakata Gintoki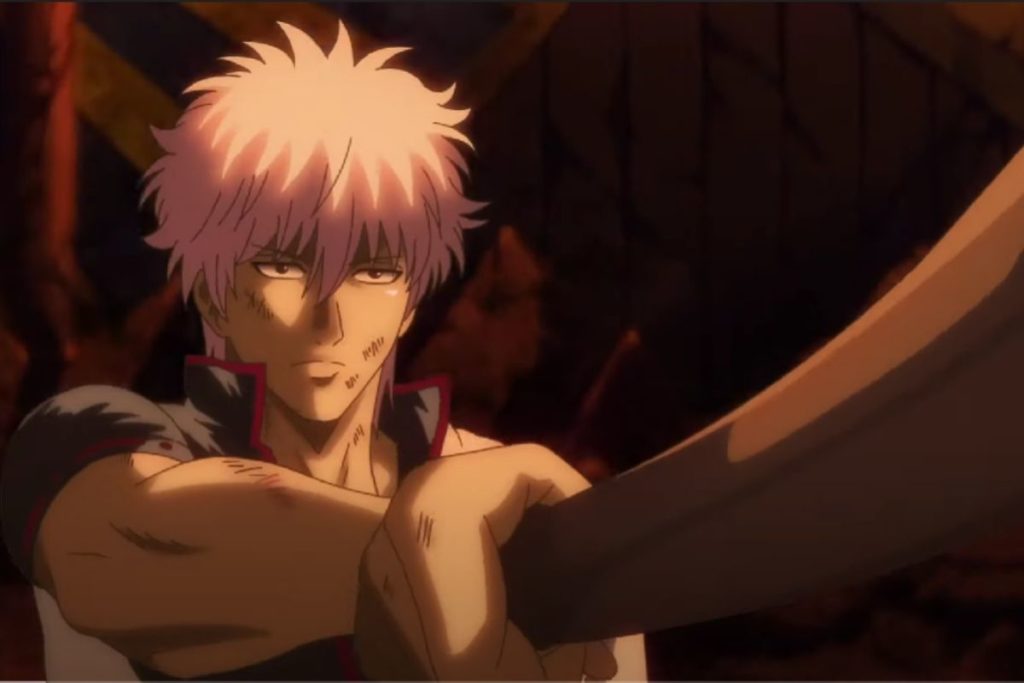 Anime: Gin Tama (2006-2018)
Sakata Gintoki is the protagonist in the extremely popular series Gin Tama which is regarded as one of the best anime series ever made and has an extremely loyal fan base.
If you are looking for a new anime to watch or want a show that has great character writing, then Gin Tama is the perfect option for you. 
What makes Sakata such a brilliant character is that he is capable of manipulating the audience's feelings. One moment you will be crying with laughter and the next you will be crying with emotion.
This is because Sakata is a character that has a lot of depth, which makes him such a fantastic protagonist. 
11. Guts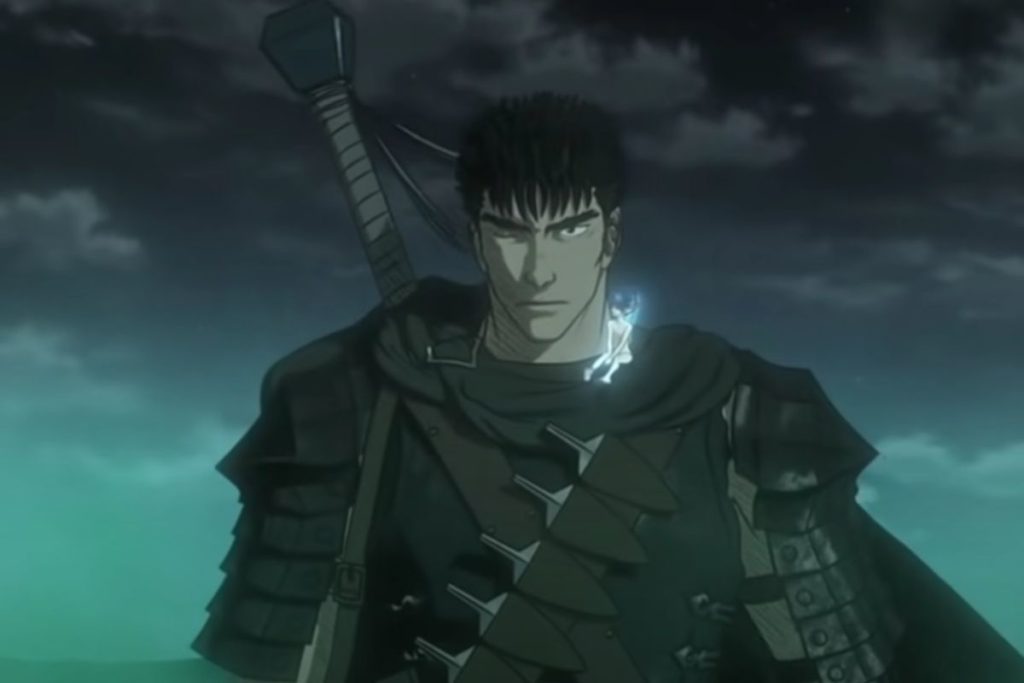 Anime: Berserk (1997-1998, 2016-2017)
One of the best anime shows and among the most popular is Berserk, which has become somewhat of a classic among anime fans.
Based on Kentaro Miura's iconic manga, Berserk follows Guts, a former soldier who is hellbent on revenge against his former leader, Griffith, who sacrificed their whole army in order to gain power. 
Not for the faint of heart, Berserk contains more than its fair share of bloodshed, but the way that Guts' character is written has made him one of the most recognizable anime characters in history.
In the original anime series, we see Guts' backstory and his rise to become Griffith's right-hand man before the betrayal.
The show mixes adventure and fantasy and is incredibly emotional and entertaining to watch. For those who can stomach a huge amount of violence and gore, Berserk is an absolutely must-watch. 
12. Hikigaya Hachiman
Anime: Yahari Ore no Seishun Love Comedy wa Machigatteiru (2013)
For those who are fans of high school anime series, there are few shows that exceed Yahari Ore no Seishun Love Comedy wa Machigatteiru in terms of popularity.
The show follows the protagonist, Hikigaya Hachiman, who is a high school student who has a negative outlook on life. 
What makes Hikigaya, so popular is his naivety, especially when we see him living his life, and we follow the ups and downs that come with this.
The show and Hikigaya himself are highly relatable when it comes to the depictions of real relationships, which makes it a great series for those wanting a more realistic show. 
13. Kakashi Hatake
Anime: Naruto (1999-2014)
Naruto is one of those anime that you will be seeing a lot of through this list, and with good reason.
Throughout its 15-year run, Naruto has introduced us to an array of amazing characters from the protagonists to the supporting characters, and one of the leading characters that we are treated to is Kakashi Hatake.
His contribution to Naruto is key to the overall story and its development. 
What makes Kakashi stand out from the crowd is his kind nature which is paired with his strength and determination which makes him a great asset to the team and a deadly threat to any villains and enemies that come their way. 
14. Senjougahara Hitagi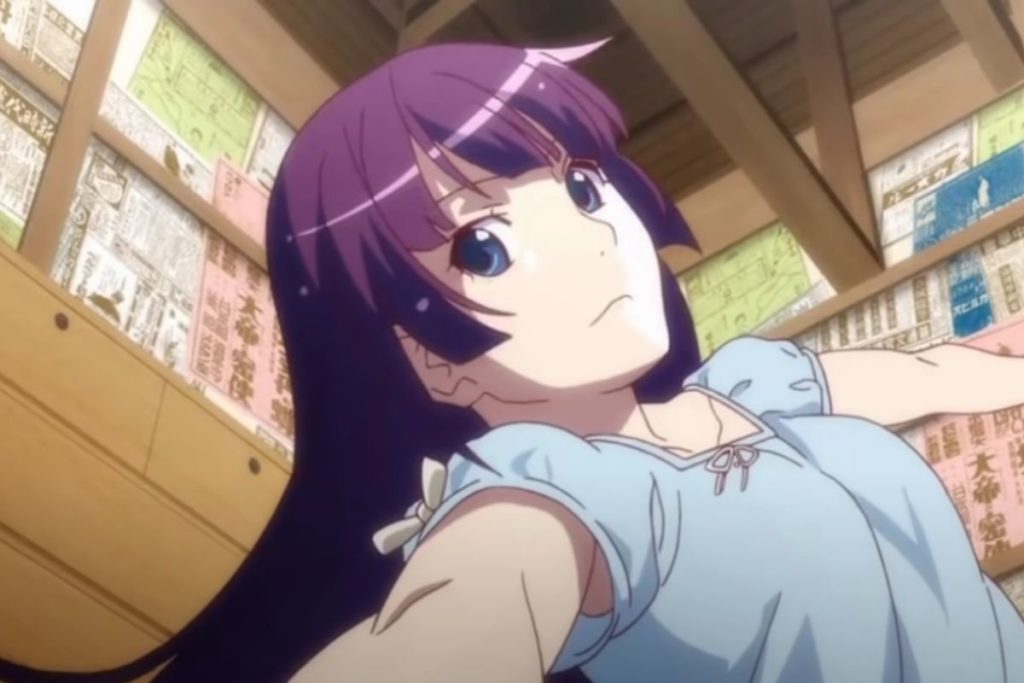 Anime: Monogatari (2009-2019)
The Monogatari series is one that is best at characterization because there are so many rich storylines filled with characters that are extremely well-developed.
One character that you should take note of is Senjougahara Hitagi because of the journey she has through the series.
Initially known as weightless, Senjougahara didn't have any emotions because she hadn't dealt with the traumas of her past.
With the help of Araragi, Senjougahara is able to reconnect with her emotions by acknowledging her past trauma and making peace with it. 
Another reason why Senjougahara is so popular is because of her relationship with Araragi which is one that is relatable and resonates with its viewers. 
15. Joseph Joestar
Anime: Jojo's Bizarre Adventure (2012-present)
There aren't many characters that don't need any introduction, but this is the case for Joseph Joestar, the protagonist of Jojo's Bizarre Adventure.
The show follows Joseph, who is able to fight against villains with plenty of charisma and charm. 
What has made the show as popular as it has become is thanks to Joseph himself and the excellent development which has made him the perfect character to root for throughout.
For those wanting to watch an anime that is character-led, then this is the perfect choice for you. 
16. Kurosaki Ichigo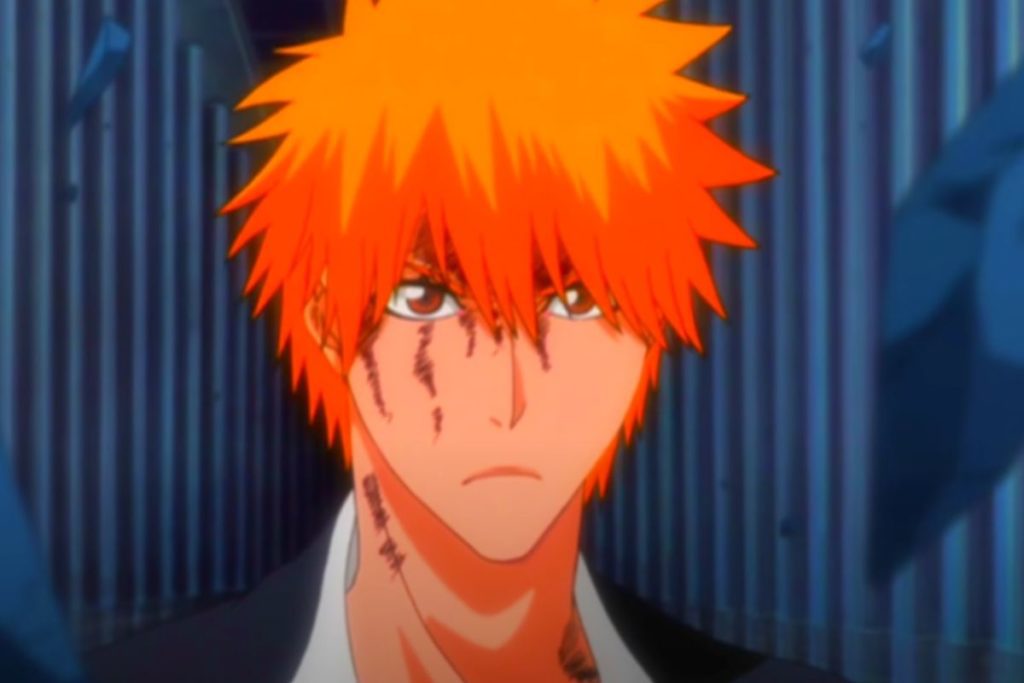 Anime: Bleach (2004-2012, reboot scheduled for October 2022)
One of the expected additions to our list, Kurosaki Ichigo is known as the main protagonist of the hit anime series Bleach, which is often looked upon as one of the best anime TV shows and manga series in history. 
For those who may be unfamiliar with Bleach, or have never read or seen the series before, Kurosaki befriends Rukia Kuchiki, who is revealed to be the Soul Reaper in Kurosaki's hometown of Karakura Town.
Kurosaki receives Rukia's Soul Reaper powers, which result in Rukia losing his own, meaning that Kurosaki has to fight away any evil spirits.
Known as Hollows, and ensure that all good spirits are sent to the Soul Society which is in a different dimension. 
17. Shigeo Kageyama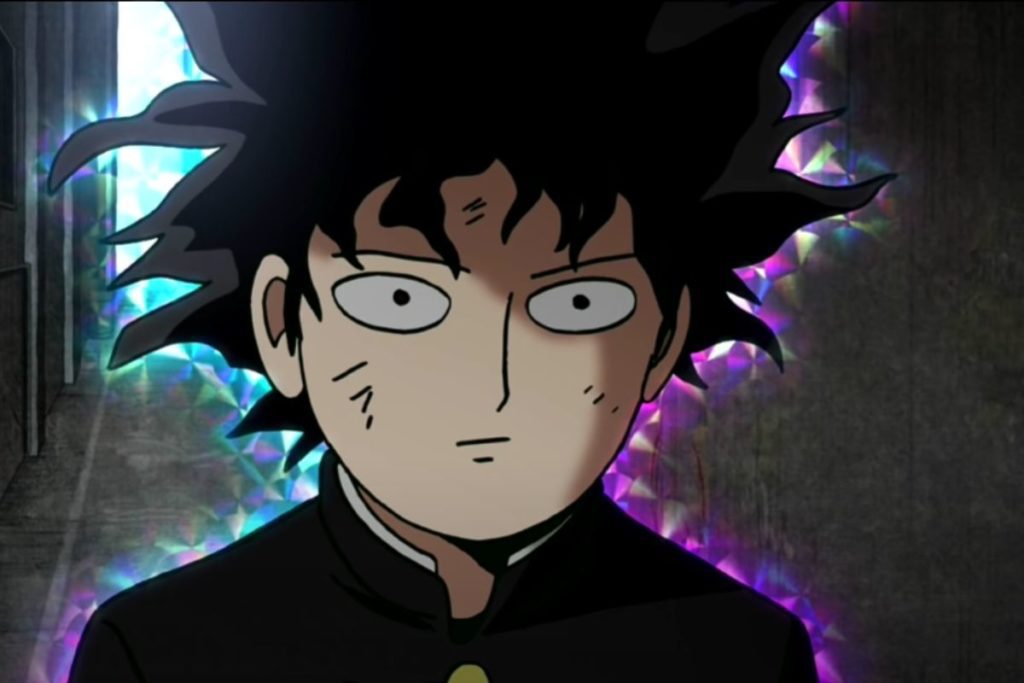 Anime: Mob Psycho 100 (2016-present)
We've delved into Mob Psycho 100 discussing Reigen Arataka and what is great is that Reigen is not the only great character in the show. Enter Shigeo Kageyama, also known as Mob, who is the protagonist of the show. 
What is fantastic about Shigeo's development is that the first season of the show is all about setting the foundations for the character.
While season two makes way for his personality which shines and saw his popularity among fans grow to exponential heights.
Where he was initially seen as basic and simple in terms of characterization, the show's writing really gave Mob the material needed to let him shine and drive the show forward.
18. Tobio Kageyama
Anime: Haikyū!! (2014-2020)
Haikyū!! Is a popular sports anime that has only recently just finished. Tobio Kageyama is one of the lead characters in the show and has amazing development over the course of the series.
Starting off as rude and arrogant, Tobio grows to become more mature and friendly with time which makes his story arc entertaining to see. 
For those who love to watch sports anime shows and want to watch one that has great characterization and characters that you can really get behind and relate to then this is a perfect choice. 
19. Bakugo Katsuki
Anime: My Hero Academia (2016-present)
Bakugo Katsuki is one of the protagonists in the smash-hit My Hero Academia, and his popularity comes from his ability to act a bit antagonistic towards Izuku teamed with a brilliantly written backstory that shows his complexity as a character.
At first, Bakugo can come across as villainous as he is extremely aggressive and arrogant; however, as the series goes on, we begin to learn that Bakugo's attitude stems from a troubled childhood that has closed him off emotionally. 
He believes that he is better than Izuku because the latter was originally Quirkless but once Bakugo was accepted into U.A., he became more accepting of Izuku and more reliable and cooperative.
This being said, he still retains most of his flaws, but the comparison between his attitude at the start of the series and where he now shows a huge improvement. 
20. Kaneki Ken
Anime: Tokyo Ghoul (2014)
When the manga for Tokyo Ghoul was released, it was a huge hit and garnered a massive fan base so when they announced that there would be a series adaptation.
It wasn't known whether the anime would replicate its success. Fans were unsure whether the anime would bring in gore and edginess, and it did that and more. 
The series protagonist is Kaneki Ken, who was a regular teenager who is suddenly turned into a ghoul and has to adjust his life accordingly.
Kaneki is often regarded as one of the best protagonists in both manga and anime history, and it's because of how well his story arc is developed throughout the series. 
21. Kurapika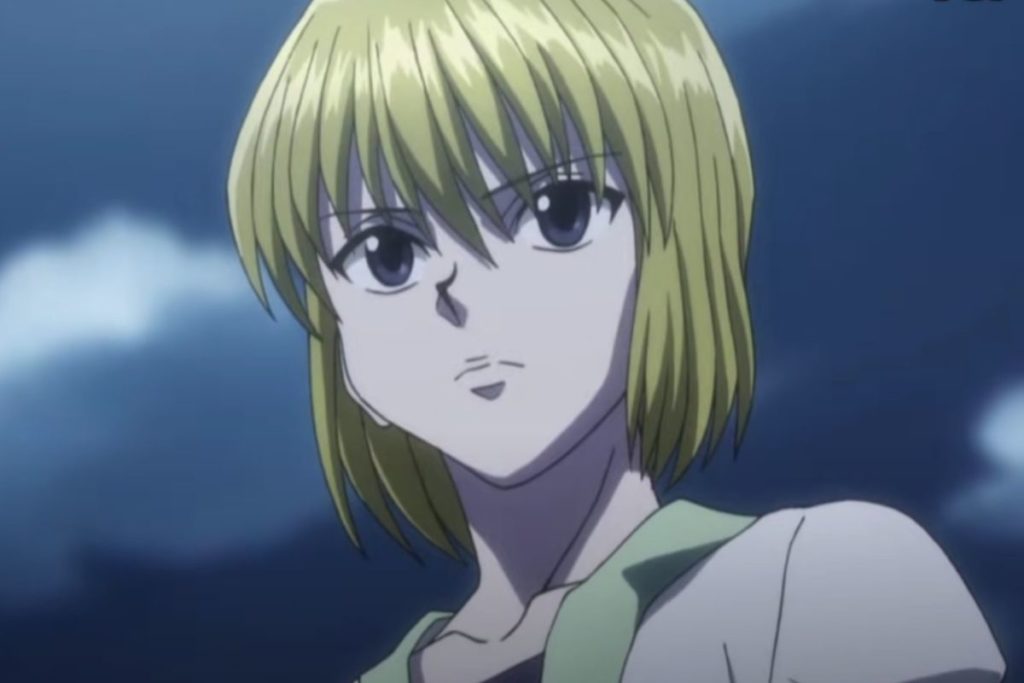 Anime: Hunter x Hunter (1999-2001, 2002-2004, 2011-2014)
Another great character from Hunter x Hunter is Kurapika, who is one of the leading characters in the show and among the most popular characters, for good reason.
What has made Kurapika, so popular is his characterization and the development that he goes through over the course of the series. 
Kurapika isn't the most interesting character when he is first introduced, but as his character grows, he contributes so much to the storyline and narrative in the show and makes it completely gripping to watch. 
22. Makise Kurisu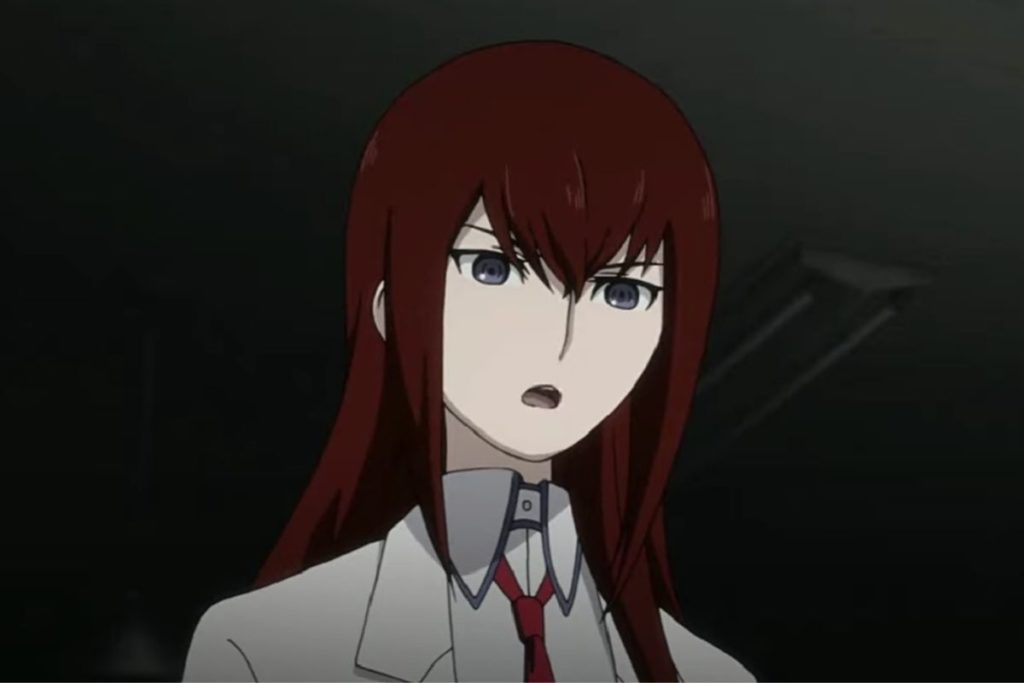 Anime: Steins;Gate (2011)
Makise Kurisu is the leading female character in Steins;Gate and works as a scientist who is following on from her father's research.
When she meets Okabe Rintaro, her life changes, and she finds a new path for herself that isn't defined by what came before her.
What makes Makise such an iconic character is how much she impacted the narrative of Steins;Gate and pushed it into an exciting, new direction. 
What is captivating about the way that Makise is written is that it is hard not to love her because of her incredible character arc.
Even those that aren't a fan of the Steins;Gate storyline can't deny that Makise is a great example of excellent character writing, which is what has made her so likable and popular among fans. 
23. Lelouch Lamperouge
Anime: Code Geass: Lelouch of the Rebellion (2006-2008)
Code Geass: Lelouch of the Rebellion, also known as Code Geass, first aired in 2006 and introduced anime fans to an incredibly intelligent protagonist who is also extremely witty.
Lelouch Lamperouge is a captivating character thanks to his charming nature, which immediately grabs the attention of the viewer and pulls them in.
What makes Lelouch such a popular character is that because of him, you will find that you have to watch as many episodes of Code Geass in one sitting as possible.
Lelouch's character arc shows plenty of development with lots of subtly, so you are able to see plenty of improvement without feeling that it is force.
He is an extremely entertaining protagonist, which makes it a great show to watch from beginning to end. 
24. L Lawliet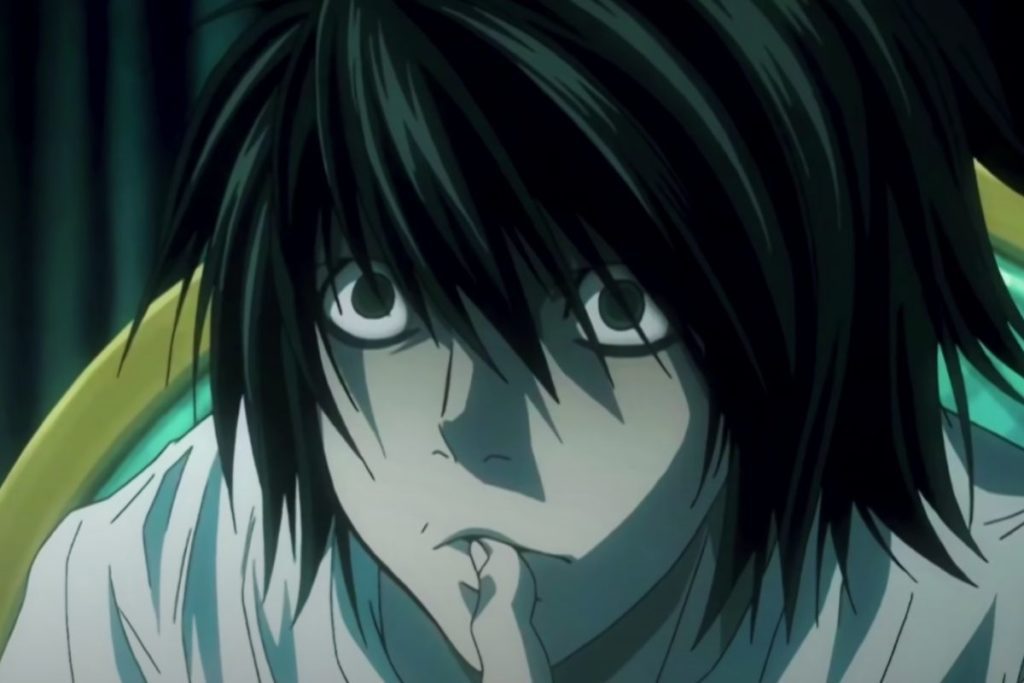 Anime: Death Note (2006-2007)
Although all the characters listed on this list are the most popular anime characters of all time, there are few that are as popular or more popular than L Lawliet from Death Note.
What makes Death Note such a brilliant series is how the two leading characters, Light Yagami and L Lawliet, have both protagonist and antagonistic qualities which makes them both deeply complex characters.
When Light starts to use the titular "Death Note", L is tasked with tracking him down, while Light also tries his best to track L down.
The two venture into a game of cat and mouse which makes it one of the most gripping and thrilling anime series to date, while racking up a huge body count in the meantime. 
Although Light is the primary protagonist and the show follows him specifically, L is also renowned amongst fans due to his high levels of intelligence and mysterious background.
Which leaves the audience wanting to know more about his upbringing. If you haven't seen Death Note yet, then make sure that you add it to your watch list. You won't regret it. 
25. Monkey D Luffy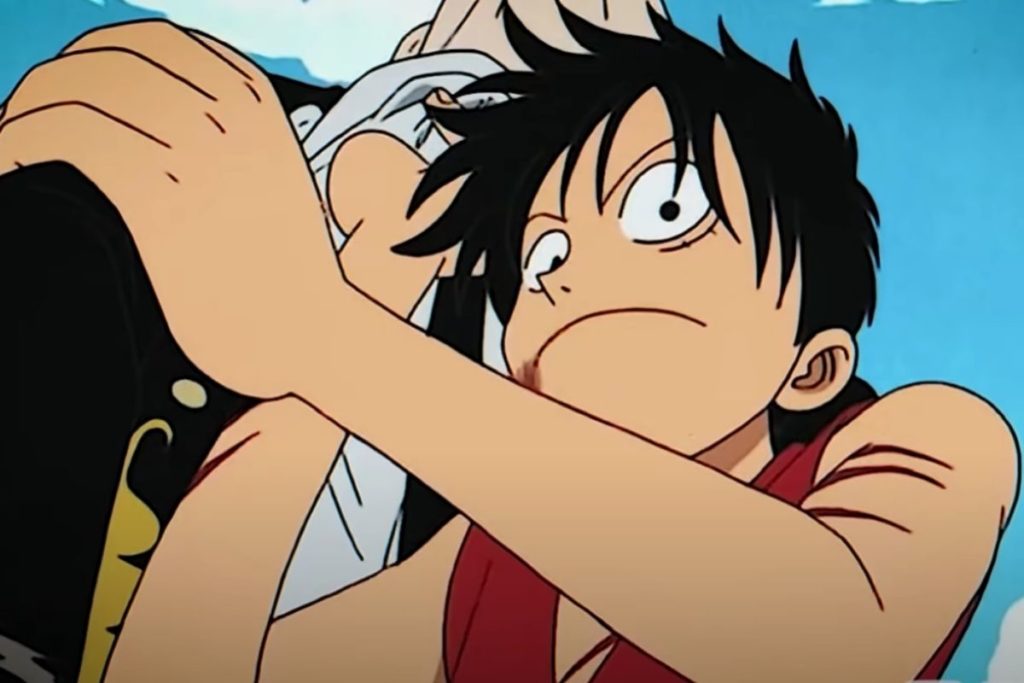 Anime: One Piece (1999-present)
There are anime shows that run for one season and others that run for years before ending. One Piece outperforms both categories as it has been airing since 1999 and is still going and has now reached over 1,000 episodes.
Making it one of the longest-running anime TV shows in history. It probably comes as no surprise to anime fans that we would include the series protagonist Monkey D Luffy into this list.
Monkey is one of the most iconic characters in all anime and is instantly recognizable thanks to his clothing and signature hat. 
What makes Monkey such a brilliant character is that he is extremely dumb and doesn't make good decisions, and yet the audience still wants him to succeed in his quest to become Pirate King.
He has developed since his first appearance, but still maintains his signature goofiness that has made One Piece the masterpiece that it is. 
26. Sakurajima Mai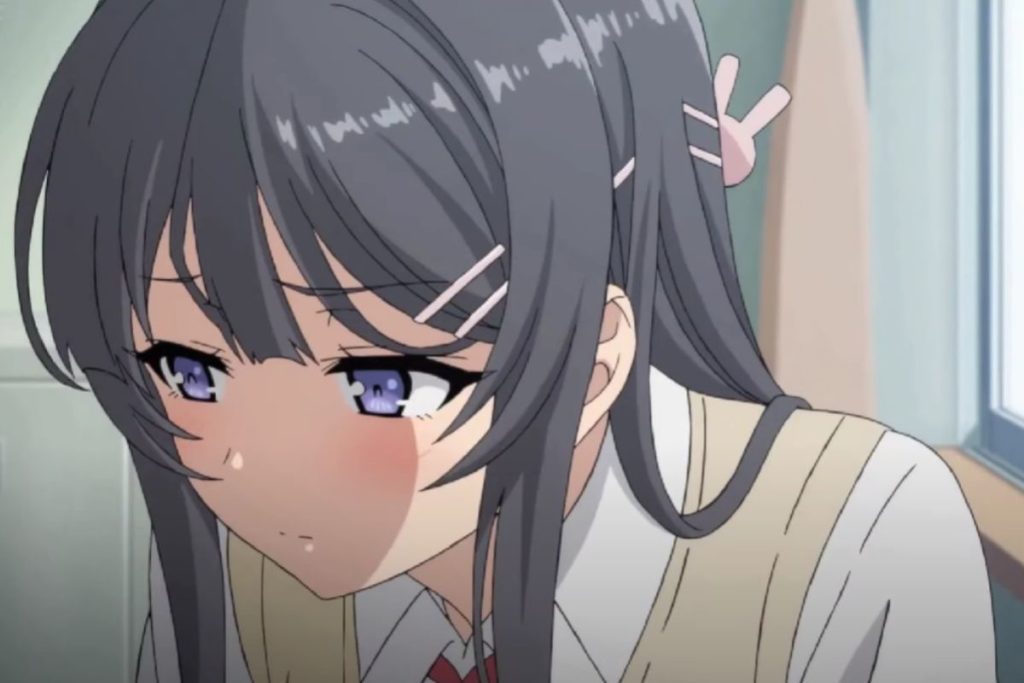 Anime: Seishun Buta Yarō (2018)
There are lots of popular female anime characters, and one of the most popular is Sakurajima Mai from Seishun Buta Yarō. 
Known as Mai San, Sakurajima is one of the leading characters in the series and is a teen celebrity who is worried that she is going to disappear. 
What makes her such a popular character is her kind nature, which is partnered with a positive attitude and her selflessness.
She does not carry any diva behavior that is often affiliated with celebrities, which makes her likable and means that the audience is always rooting for her.
She is fearless when it comes to going after what she wants, and she isn't afraid to express her emotions, especially those towards the series protagonist, Sakuta.
It is the realness in her character development that makes her so popular amongst fans and has solidified her as one of the most prominent female anime characters of all time. 
27. Izuku Midoriya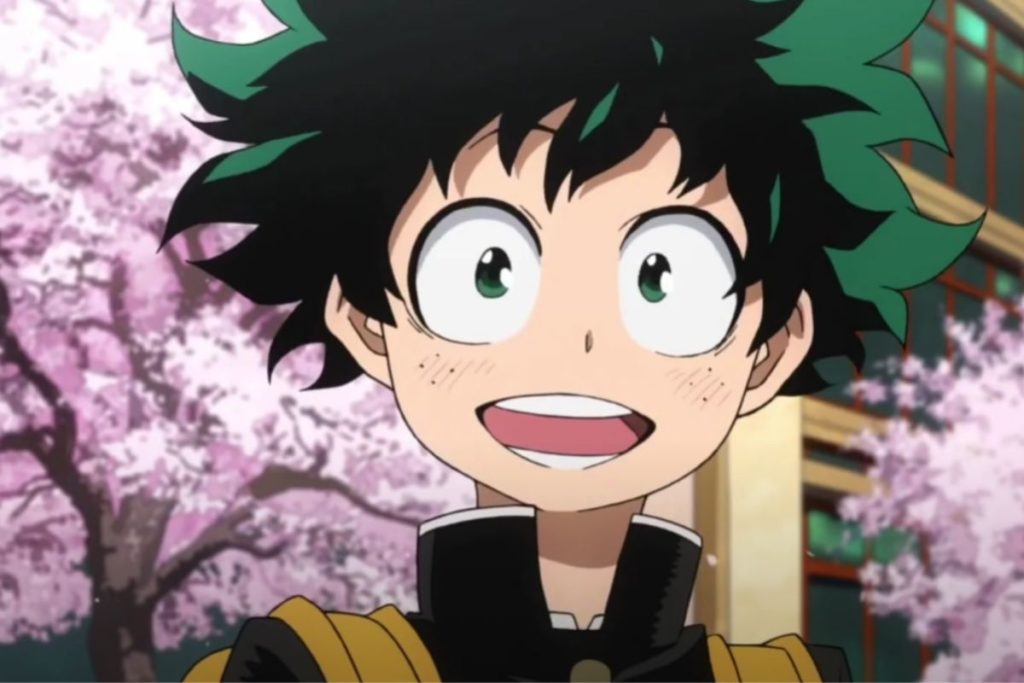 Anime: My Hero Academia (2016-present)
The main protagonist of My Hero Academia, Izuku Midoriya is born without a Quirk, which is a superpower, but he still wants to become a superhero nevertheless.
He is given the nickname "Deku" by Bakugo, which is an abbreviation of "Dekunobou" which translates to "good for nothing". What makes Izuku such a brilliant character is his resilience and ability to overcome his fears and shortcomings. 
Izuku is a protagonist who has flaws but is a character that the reader or watcher will get behind because we want to watch him succeed.
His ability to win the approval of others, including his hero, All Might, just proves how determined he is to achieve his goals. 
28. Megumin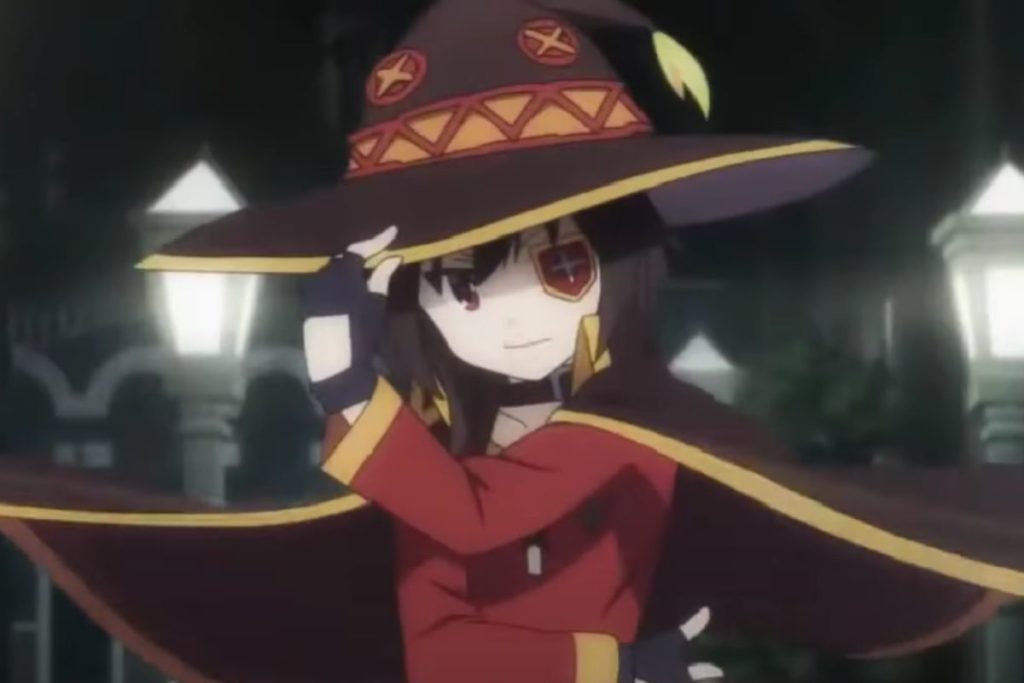 Anime: KonoSuba (2016-2017)
For those who like their anime shows to be completely bonkers, then KonoSuba is the perfect show for you. The characters in KonoSuba are completely unpredictable, which makes it extremely exciting and gripping to watch.
Out of all the characters in the show, however, it is Megumim who has proven to be the most popular character amongst fans. 
What makes Megumim stand out from the others is that she has a fearless curiosity with magic, and her explosive personality makes her scenes brilliant to watch.
Compared to other characters in the show, Megumim is fairly rational, which means that she brings a balance to the show that pushes the storylines forward and also shows development in her own character arc.
29. Roy Mustang
Anime: Fullmetal Alchemist (2003-2004, 2009-2010)
Fullmetal Alchemist is full of intriguing characters, and there are few more entertaining than Roy Mustang, who is a member of the Fullmetal Alchemist Brotherhood.
What makes Roy such a great character is that he has a strong sense of beliefs, and this ensures that he sticks by his own moral code throughout. 
Aside from his strong belief system, Roy is also incredibly strong and is one of the best alchemists, meaning that he isn't a character to mess with and is incredibly powerful against any villains. 
30. Dazai Osamu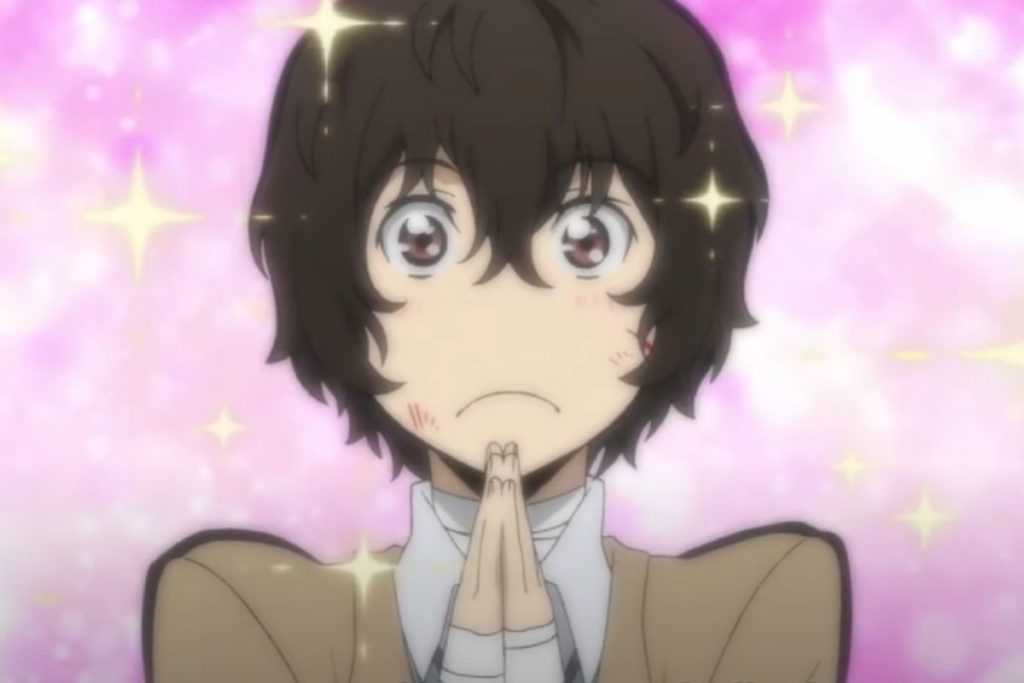 Anime: Bungo Stray Dogs (2016-present)
One of the newer anime shows on this list, Bungo Stray Dogs, is a great detective series for those who love to watch crime shows and are struggling to find a new anime to watch.
The protagonist of Bungo Stray Dogs is Dazai Osamu, a brilliant detective who has excellent deducing skills and is capable of solving any crime. 
He is a popular character thanks to his intelligence and wit, but he also leads a life filled with trauma as he struggles with his mental health.
He is regarded as a fan favorite of the series because of how much development his story arc has, and fans are eager to see him get through his struggles. 
31. Shinobu Oshino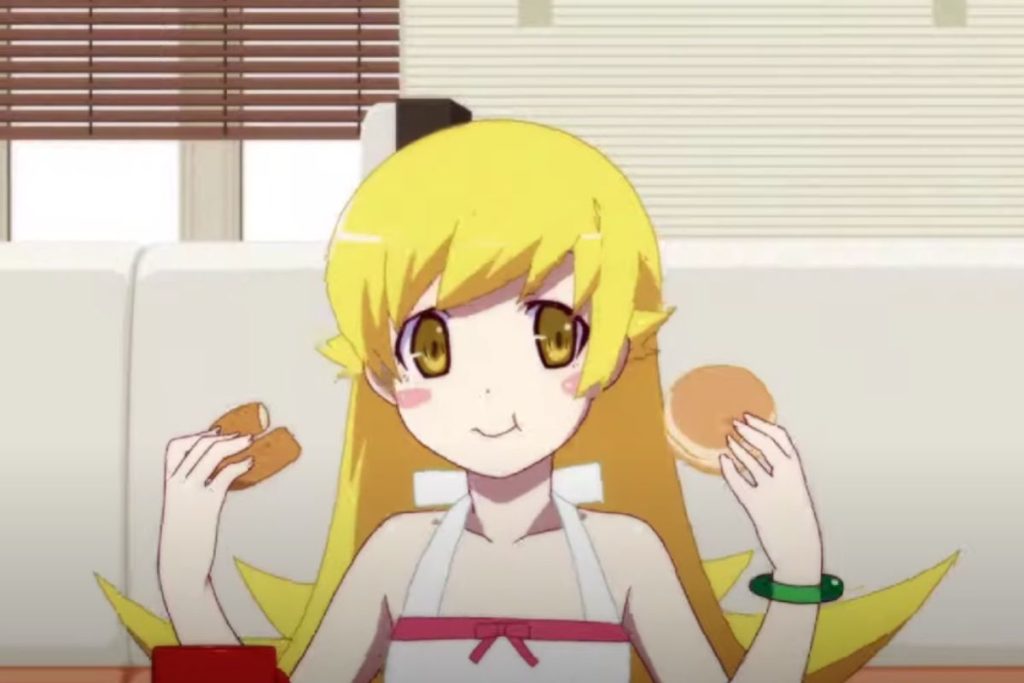 Anime: Monogatari (2009-2019)
Another example of an anime with great characters is Monogatari. One supporting character that has remained popular with many fans is Shinobu Oshino who has the ability to be whatever age you want her to be.
She has this power due to a disease that afflicted her and has left her as a recluse. 
Her story is heartbreaking, especially when her background is paired with her positive outlook and kindness.
Her loyalty to her friends and the way that she composes herself are just a couple of reasons why she has remained a favorite to Monogatari fans and anime fans alike. 
32. Rem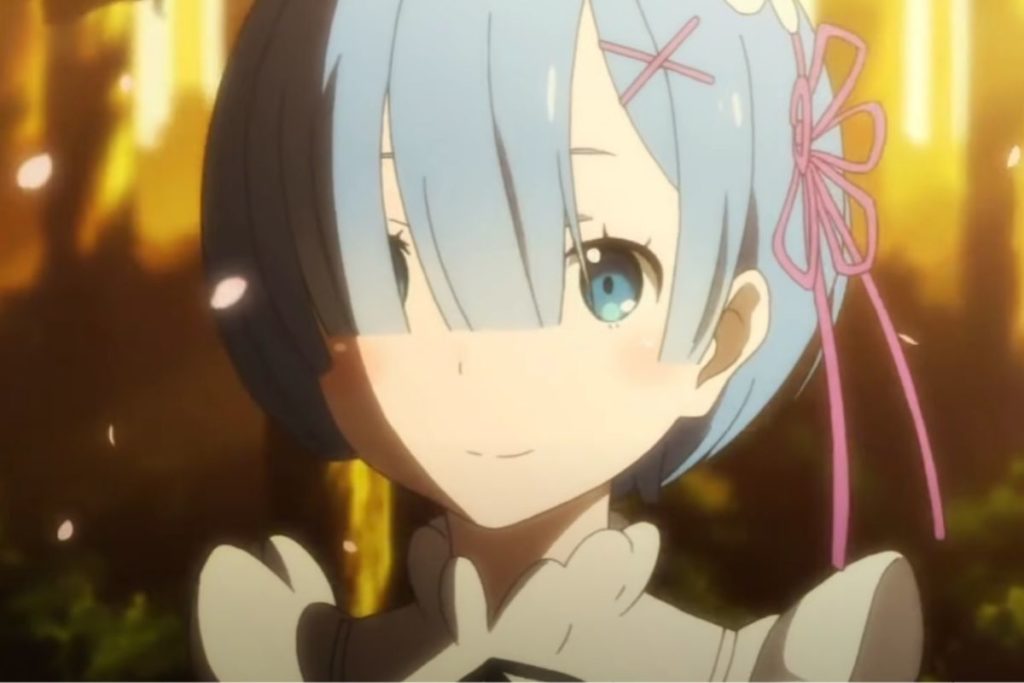 Anime: Re:Zero (2016-2021)
There are some characters that become so popular that they transcend the anime that they appeared in. Rem is one of these characters, as she has been the subject of lots of fan art and fan fiction online.
Rem is a character in the popular series Re:Zero and is considered one of the most popular female anime characters of all time thanks to their sweet nature and her kindness, which has made her loved around the world. 
The way that Rem is portrayed in the anime is well-developed, and it is hard not to fall in love with her thanks to her positive personality and loyalty. 
33. Okabe Rintaro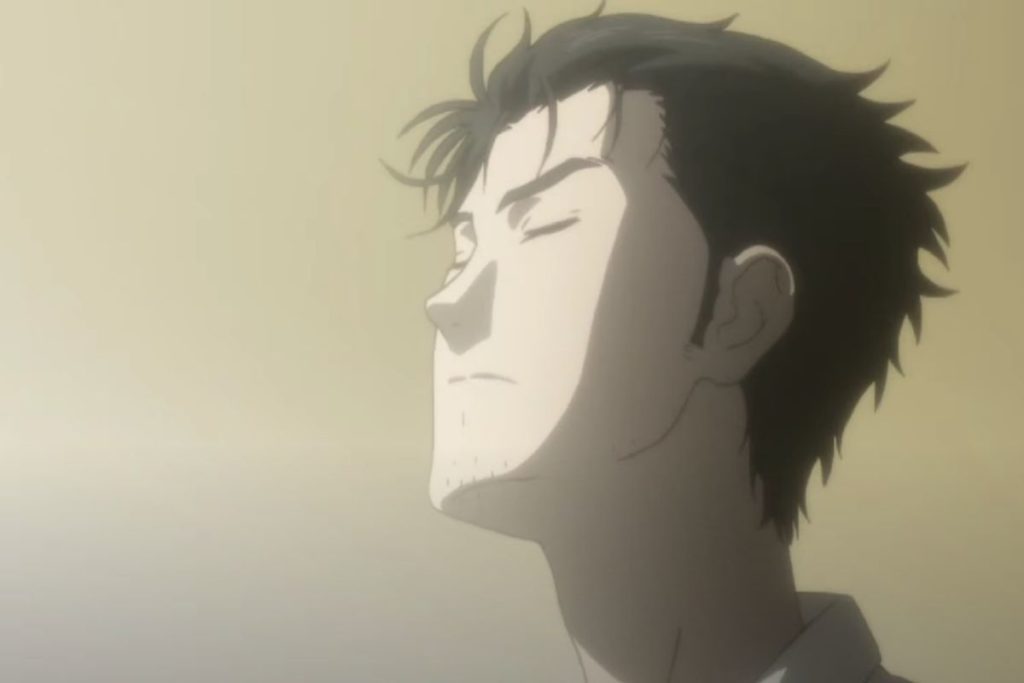 Anime: Steins;Gate (2011)
We have already ventured into the mysterious world of Steins;Gate and discussed Makise Kurisu, but now we are looking at the series' protagonist, Obake Rintaro.
Obake is a great protagonist because how he initially comes across is nothing like the character he becomes. At first, Obake is desperate to be a renowned scientist but is incredibly clumsy. 
By the end of the show; however, he has developed into a captivating character who is more confident and has garnered fans across the world because of how well his character is written.
It is a shorter series than most, but Steins;Gate still manages to contain an array of brilliant characters. 
34. Saber
Anime: Fate/Zero (2011-2012)
Fate/Zero is a series that has received a lot of mixed reviews amongst fans over the years for both the manga and the anime series; however, one aspect of both series that is a consistent highlight is Saver, the protagonist of the show. 
What has made Saber stick out from the other characters is how much she has influenced the outcome of the show and changed the narrative positively, while also demonstrating character development in her story arc. 
35. Saitama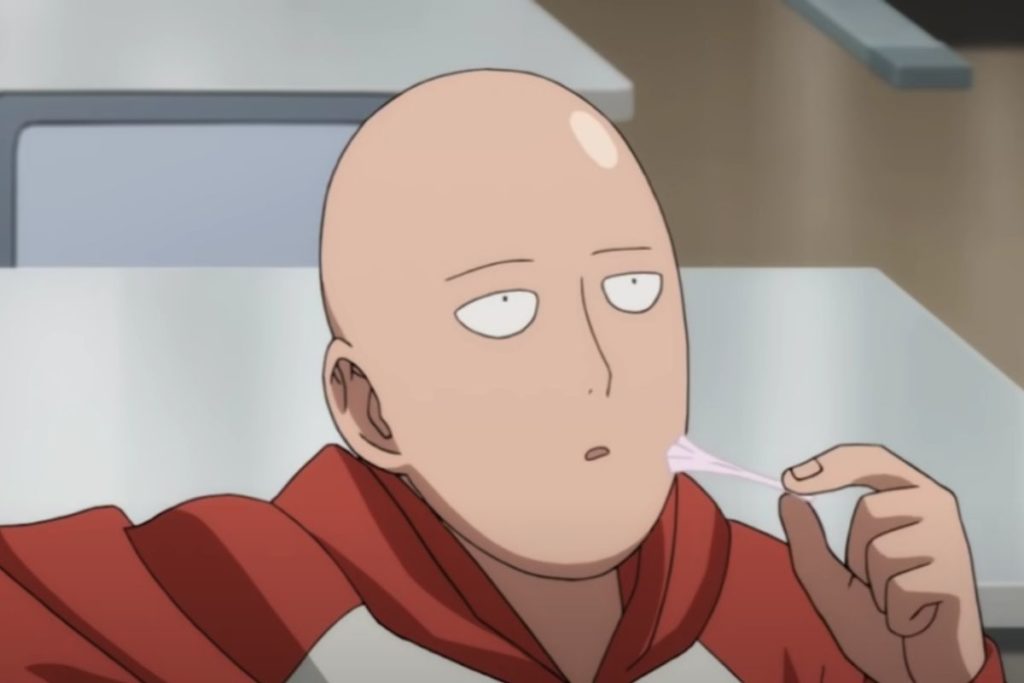 Anime: One-Punch Man (2015-2019)
Sometimes there is a manga that comes along and changes up the game unexpectedly. One-Punch Man is an example of this when the manga was first released online and unsurprisingly, an anime adaptation soon followed. 
The show follows Saitama, a man who has trained himself to knock out opponents in one punch, who has grown incredibly bored with fighting the same kind of opponents time and time again.
What makes Saitama such a great character is that keeps his emotions at bay in order to get the job done, but over time, we begin to see another side to him that has the audience rooting for him.
It's become a huge phenomenon in the anime world, and it's easy to see why. 
36. Gojo Satoru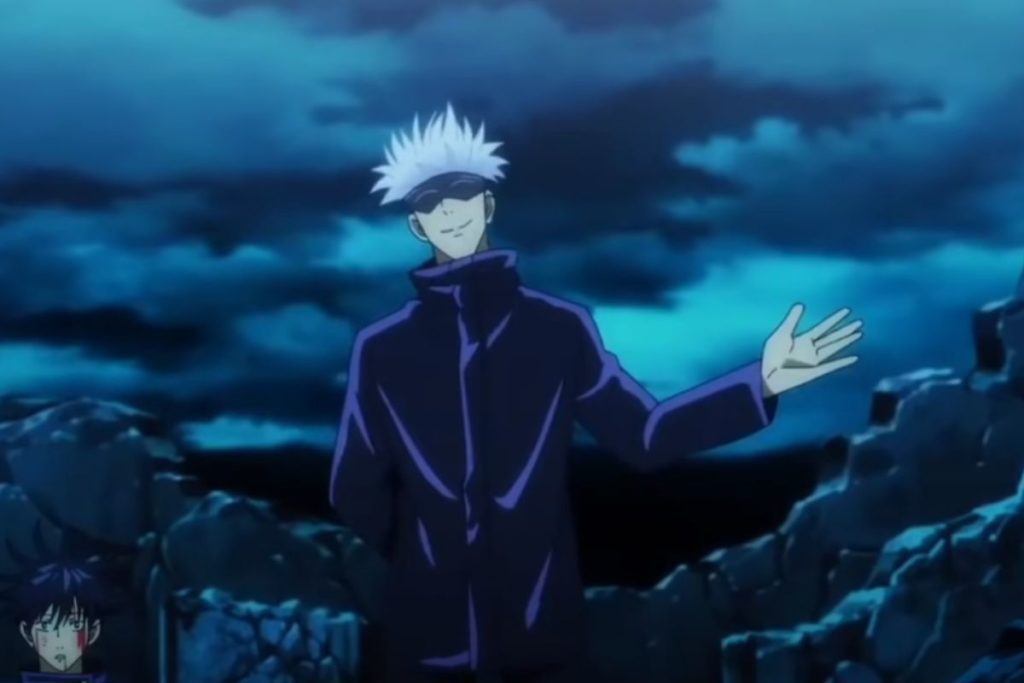 Anime: Jujutsu Kaisen (2020-2021)
When it comes to popular anime TV shows, Jujutsu Kaisen has managed to gain a huge following despite only airing since 2020.
What makes it such a beloved show in such a short amount of time is the leading character, Gojo Satoru, who is by far the favored character amongst fans.
Thanks to his incredible physical strength, charming personality, and fearless attitude, Gojo provides the best scenes in the show, especially his fight scenes which have made him a force to be reckoned with. 
The show's impeccable reputation has grown rapidly since its premiere, and it wouldn't be surprising if Gojo becomes an iconic character in the same way that Naruto or Monkey have become with their shows. 
37. Kaguya Shinomiya
Anime: Kaguya-sama: Love Is War (2019)
Anime is an industry that has a lot more male protagonists than females and a lot of time when there are female characters, they tend to be reduced down to their looks.
However, there are anime TV shows that are bringing the female perspective and include female characters that are strong and one example is Kaguya-sama: Love Is War and its protagonist, Kaguya Shinomiya. 
Kaguya is a character who is born into privilege and has led an elite life; however, with this privilege came a lot of trauma into her upbringing that she has had to deal with.
What makes Kaguya such a captivating character is her strength to fight through inner struggles, which makes her relatable for audiences and has them rooting for her. 
38. Spike Spiegel
Anime: Cowboy Bebop (1998-1999)
Cowboy Bebop may have received more attention recently due to the ill-fated live-action series which was canceled after one season, but for those who want to see Cowboy Bebop in all its glory, then the anime is the best option.
Spike Spiegel is the show's protagonist and is a character that has helped change anime for the better. 
Thanks to his maturity and smugness, Spike has been a popular character among anime fans since the show first aired over 20 years ago, and his popularity is not waning any time soon. 
39. Aisaka Taiga
Anime: Toradora! (2008-2009)
Toradora! is one of the most popular anime shows within the romantic genre, and those who love to watch romantic shows and are looking for a new show to watch should absolutely check it out.
It is often credited with shaping the romantic genre, and that is thanks to the way that the characters are written.
One of the most popular characters from the show is Aisaka Taiga, also known as the Palmtop Tiger, who has become known for her rough and tough attitude which makes way for a softer layer underneath the surface. 
This makes her the perfect character for those who are looking for a show with a character that has a lot of development and consideration put into the way they are portrayed throughout the show.
She starts the show as arrogant and rude, but this eventually turns as she matures, and she becomes a loyal and kind friend, which is why people love her. 
40. Shoto Todoroki
Anime: My Hero Academia (2016-present)
Another character from My Hero Academia on this list (you couldn't expect us to only have one or two!) is Shoto Todoroki, who is another example of brilliant character writing.
Starting off as a cold individual, Shoto's background is steeped in negativity and abuse, which resulted in a complicated familial upbringing.
Shoto initially would avoid having to socialize and hang out with others, but once the U.A. Sports Festival took place, he became more open with others. 
What makes him so popular is his impressive intellect combined with his quiet and reserved nature. He doesn't like to wear his heart on his sleeve and is more introverted than others, which provides a nice balance to the character mix. 
41. Usagi Tsukino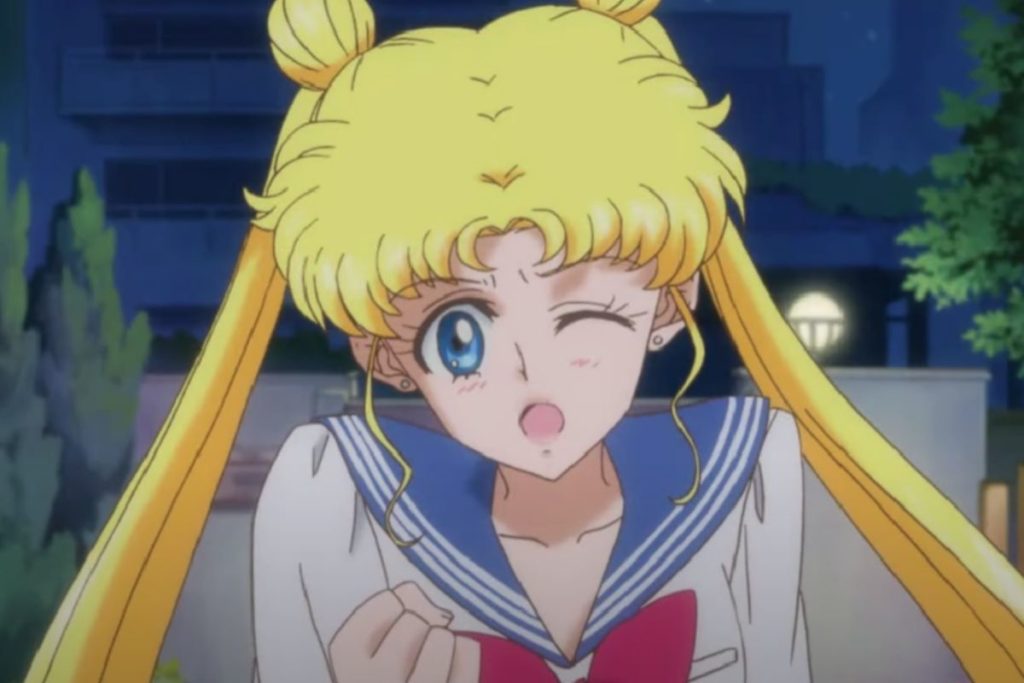 Anime: Sailor Moon (1992-1995), Sailor Moon Crystal (2014-2016)
When discussing popular anime characters, it's probably unsurprising that we will be encountering some iconic characters that are recognizable to those who are not even familiar with anime and the shows.
This is certainly the case with Usagi Tsukino, who is probably more known by her alter ego name, Sailor Moon.
Sailor Moon is an anime that is credited with establishing the Magical Girl genre and helped to bring female characters to the forefront of anime. 
What makes Usagi such a popular character besides her iconic hairdo is her innocent and kind-hearted personality.
She is incredibly relatable as we see her struggle with schoolwork while also trying to balance her social life and fighting crime by moonlight.
Usagi's character arc and development are subtle that comparing her attitude in the first season to the final season.
Shows how well her character has been written throughout as she becomes more confident in herself and is able to establish long-lasting and meaningful relationships which make her relatable. 
42. Itachi Uchiha
Anime: Naruto (1999-2014)
Naruto is filled to the brim with fantastic characters that feature throughout its long-running time.
Itachi Uchiha's storyline is grounded in sadness as he had a traumatic childhood which has resulted in his reclusive and mysterious nature.
He is a character who is hard to hate and has become beloved by fans of the franchise and anime fans worldwide. 
If you haven't seen Naruto or are planning to rewatch the series, take note of Itachi's character arc, and you'll be able to see how well-developed his character is and the intricacy in the way his character is written. 
43. Sasuke Uchiha
Anime: Naruto (1999-2014)
Another character from a classic anime is Sasuke Uchiha from Naruto. Sasuke has a complicated background, as he was raised as a member of the Uchiha clan, which is one of the most powerful and notorious families.
Before the series began, Sasuke's brother, Itachi Uchiha, massacred the majority of the clan members and Sasuke was left as the last remaining living member. 
During the course of the series, Sasuke grows close to Naruto Uzamaki and Sakura Haruno, but always has a looming feeling of weakness which causes him to abandon them and go out on his quest to find Orochimaru. 
44. Naruto Uzumaki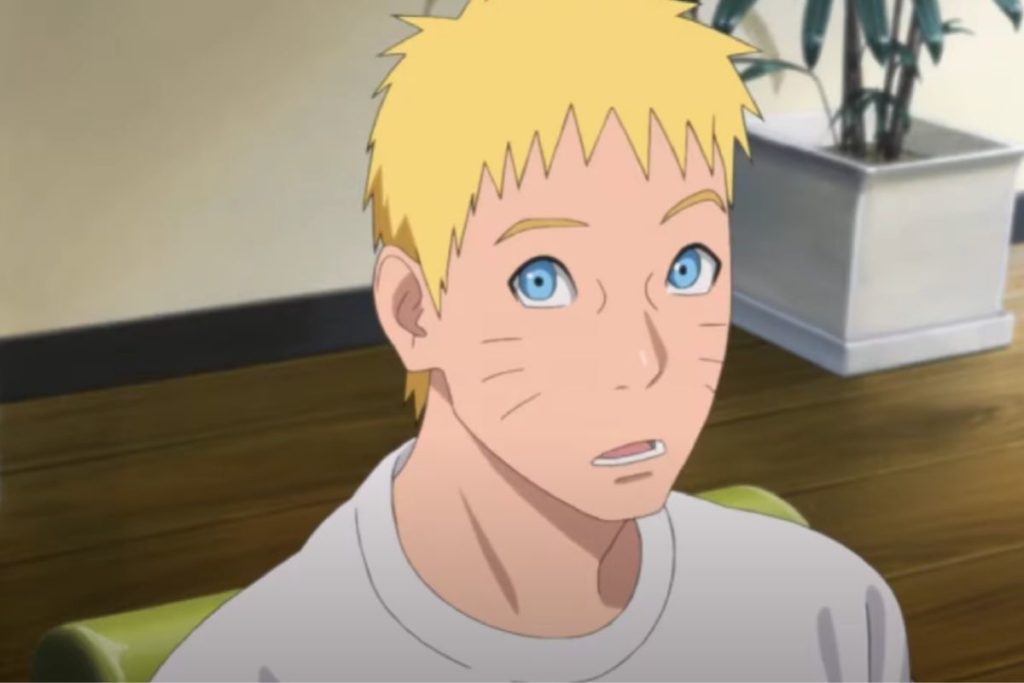 Anime: Naruto (1999-2014)
You couldn't expect us to write a list of the most popular characters in anime and not include Naruto from
Naruto. Naruto is known as being one of the Big 3, which consists of three long-running anime TV series that were the most popular shows in the 2000s with Bleach, Naruto, and One Piece in the club.
What puts Naruto on this exclusive list is the brilliance of the titular character. 
What has made Naruto such a popular character isn't just that he is the protagonist of the show; it is thanks to the way that his character and storyline have been developed over the years.
Naruto has that kind of nature that anime fans love, as well as a strong moral compass and ability to overcome trauma from his past. 
45. Light Yagami
Anime: Death Note (2006-2007)
Death Note is one of those anime shows that you simply have to watch at some point or other. One of the reasons why it has gained such a large fan base is thanks to the series protagonist, Light Yagami.
An intelligent young man who stumbles across the "Death Note" notebook which allows him to kill anyone whose name is written down.
This show is one of the best detective anime series in history, thanks to the mind games that Light and his nemesis, L, play with each other as they try to find out each other's identities without giving their own away. 
What makes Light such a great character is his complexity. Protagonists traditionally are good guys.
But Light's "goodness" is debatable as the series ponders whether he should have the right to kill anyone and if his judgments are correct. 
46. Yato
Anime: Noragami (2014)
Most of the characters in this list are just regular people in extraordinary circumstances. What makes Yato unique is that he is a God.
As the protagonist of Noragami, Yato is everything you could want from a great character.
He has his positive traits such as being calm and lacking in common sense, which makes him relatable while also proving to be flawed, which allows for positive character development. 
Initially, Yato wants to build a shrine dedicated to himself which will establish him as a God, but he needs to collect the funds to do this. It's a short series, but one that will leave you a dedicated fan and have you rewatching thanks to Yato's characterization. 
47. Eren Yeager
Anime: Attack on Titan (2013-2021)
The protagonist of Attack on Titan was bound to make an appearance on this list, and we haven't been disappointed.
Eren Yeager (Eren Jaeger in the anime) is a young man who lives in a world that has become dominated by humanoid giants known as Titans.
Humanity lives behind walls to protect themselves, but when the Titans break through, Eren swears revenge following the tragic death of his mother.
Attack on Titan has become renowned for breathing new life into anime and propelling the way anime is perceived and created forward into a new era, and it's easy to see why. 
Eren's journey from aspiring warrior to a respected soldier is the sign of a brilliant show, and even more excellent writing.
Eren is one of the best protagonists in any TV show because of how well his story develops and how well they capture his emotional spectrum. 
48. Zero Two
Anime: Darling in the Franxx (2018)
Darling in the Franxx is a newer show that has quickly garnered popularity and follows Zero Two, who is the show's leading female protagonist.
Zero Two is not a character that should be messed with, as she boasts an incredible amount of physical strength while also proving herself to be fun and cute in nature. 
Her unpredictability makes her exciting and entertaining to watch, which is why she has become so popular amongst fans and remains their favorite character in the show.
A huge reason as to why Darling in the Franxx works is thanks to Zero Two's brilliant character arc that remains gripping throughout. 
49. Killua Zoldyck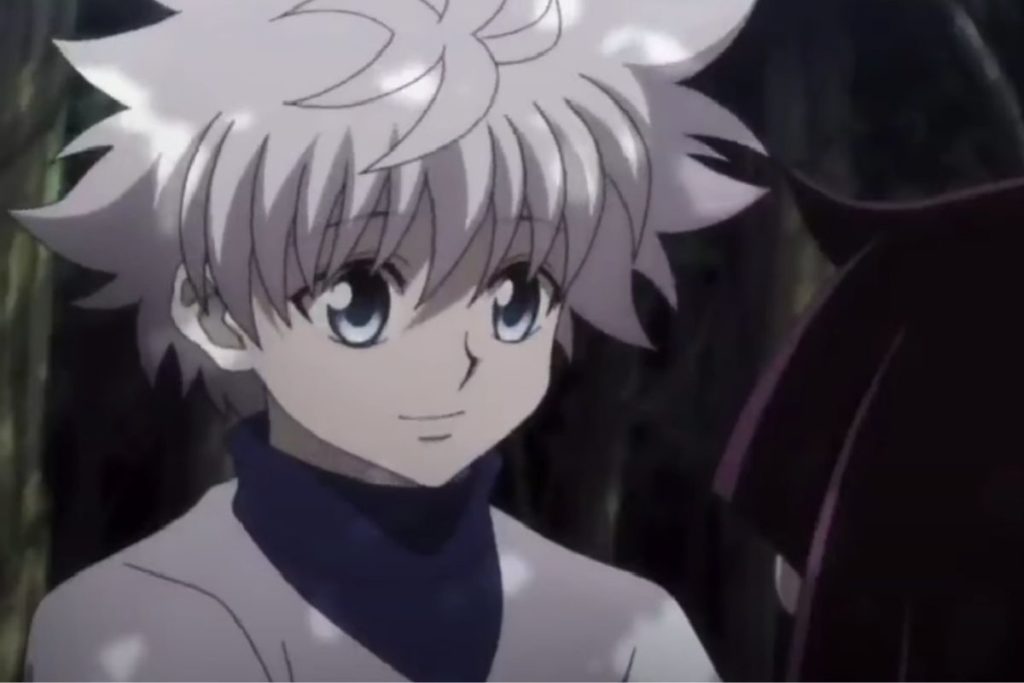 Anime: Hunter x Hunter (1999-2001, 2002-2004, 2011-2014)
Hunter x Hunter is another hugely popular show that has seen many anime adaptations and films released over the years.
The most popular character in Hunter x Hunter by far is Killua Zoldyck, who is one of the main characters in the series. 
Killua is so beloved by fans because of his contribution to the story and his ability to fight against enemies while remaining charismatic throughout the whole process.
His ability to remain kind and humble despite being a Hunter makes his character arc one that is incredibly interesting to watch and keeps the audience entertained and gripped. 
50. Roronoa Zoro
Anime: One Piece (1999-present)
Anime TV shows don't last an extremely long time unless they have an abundance of well-written characters that the audience can relate to and are rooting for.
One Piece has been airing since 1999 and accumulated over 1,000 episodes, which is a huge feat for any kind of TV show.
Although the show is based around the protagonist, Monkey, there are plenty of other characters that have also been deserving of attention and have subsequently become popular in their own right. 
One of these characters is Roronoa Zoro, a swordsman, who is one of the main characters in One Piece.
One trait that anime fans really love is a character that knows that they are amazing, and Roronoa is extremely smug and sure of himself.
However, he also demonstrates loyalty to those that he cares about, and it is this combination of traits that makes him extremely entertaining to watch. 
Frequently Asked Questions
Why Is Anime So Popular?
Anime has remained such a popular medium for decades because of its ability to connect with viewers. One great thing about anime is that the stories and characters develop over time, so the audience is able to reap the rewards and benefits of a story that has plenty of resonance and relatability. 
There are shows that have been airing for decades, such as One Piece which has been airing since 1999 and has accumulated over 1000 episodes so far and still remains as popular today as it was when it first aired.
It is because of anime's ability to create characters that the audience can relate to and root for that makes it such a fantastic medium to explore. 
Why Is Levi So Popular?
Levi from Attack on Titan is constantly ranked number one on anime popularity lists. Even on our alphabetical list, he comes in first! What makes him so popular is that he is an aspirational character for others to look up to.
Normally in anime series, the protagonist is the strongest character, but this isn't the case in Attack on Titan, as Levi will outperform Eren (when Eren isn't in his Titan form). 
Levi is a character who knows his physical and internal strength, which makes him a huge threat to the Titans.
He is calm and collected, even when facing difficult foes, and his complex backstory means that there is more to his character than initially meets the eye.
It is this complexity that has made him such a huge hit amongst anime fans across the globe since he first appeared in the series. 
What Is The Number 1 Anime?
There are so many well-known anime shows that if you wanted to watch them all, you'd probably spend literally years doing so.
According to surveys, the number 1 anime in the world right now is Fullmetal Alchemist: Brotherhood, which has become a modern classic thanks to its gripping story, brilliant characters, and heavy themes. 
What Anime Should I Watch?
If you are wanting recommendations for a new anime series to watch, it's important to think about what kind of shows you like and what genres are your favorite.
For example, if you are wanting to watch a show in the Magical Girl genre, then Sailor Moon is considered compulsory viewing.
On the other hand, for those who want to watch a fantasy/adventure show, Attack on Titan, is considered by many to be the best in the genre as well as one of the best anime shows of all time. 
Death Note is a brilliant choice for those who want to watch a crime or detective based series as it plays with the idea of right and wrong as the two leading characters.
Light and L, partake in a game of cat and mouse as they try to discover each other's real identities without exposing themselves. 
For those who love horror and adventure and don't mind a lot of gore, Berserk is sure to be the suitable choice for you.
The great thing about anime is that there are all kinds of shows to suit any taste while also delivering exceptional characterization and gripping plot lines. 
Which Anime Has The Best Music?
Anime is known for its eclectic music and depending on the style and genre of the anime, the musical results can vary.
However, Cowboy Bebop is constantly ranked as having the best music, thanks to the role that the music plays in the show.
Music is so integral to Cowboy Bebop that the episodes are referred to as "sessions" which is a reference to recording sessions.
If you are wanting to watch an anime that has a great soundtrack, then Cowboy Bebop is definitely the right choice for you. 
Cowboy Bebop is also a classic anime that is known for pushing the boundaries of anime and should be watched anyway.
Other anime shows that have acclaimed soundtracks include Jojo's Bizarre Adventure and Attack on Titan, which are also brilliant shows in their own right. 
Who Is The Most Popular Anime Character In Japan?
In October and November 2020, the Nippon Research Center conducted a survey in Japan to find out who was the most popular anime character in Japan.
Surprisingly, the most popular anime character isn't from a TV series but is instantly recognizable to those who aren't familiar with the anime world.
Studio Ghibli's official mascot, Totoro, star of My Neighbor Totoro, was favored by around a third of respondents who responded positively to the character.
Although Totoro isn't part of an anime series, this isn't surprising, as his positive attitude and jolly appearance and personality have helped Studio Ghibli become the iconic animation studio that it is today. 
Conclusion
That concludes our top 50 most popular anime characters of all time. Remember, if your favorite character hasn't made the list then don't worry, it doesn't mean that they aren't popular or worthy of a spot.
After all, there are thousands and thousands of anime characters that exist and it is so difficult to narrow it down into a list of 50.
What makes anime such a brilliant medium is that it is constantly bringing excellent characters to the forefront, and the writers provide excellent story arcs and character development on a constant basis.
So whether you are a fan of fantasy and adventure or love watching magical girl anime or you enjoy dressing up as your favorite character, you'll be stuck for choices because the options are endless, and the characters are lovable.
Even those characters that initially don't seem worthy of being loved will end up having the audience root for them. It is because of this that anime has remained such a popular medium and will continue to do so. 
Latest posts by Grace Brown
(see all)