Before the Isekai craze, the anime scene was controlled by Ecchi or Lewd. This category is for animes with explicit sexual content. Ecchi is, in a word, a soft-core language.
This is not to be confused with the Hentai animation. Hentai animes are known for their emphasis on fetish and sexual deviance.
A few of the best ecchi anime are included in this subgenre. Numerous representations of ecchi are common, including the following:
Dialogues with several interpretations or entendre.
Images and imagery have symbolic meanings.
Numerous heinous acts are shown.
Exposure, stripping down to one's underwear, and so on.
Ecchi themes are often included in anime as a way of providing a service to the audience. What is it precisely?
It is a superfluous or innocuous addition to fiction. It is primarily intended to amuse and interest the audience. This adds nothing to the story's worth of content. It's a strategy for luring people to remain longer by providing more material.
We've compiled a selection of Ecchi anime for your viewing pleasure.
You might also want to read this post: 10 New Ecchi Anime You Can Binge Watch
The Best Ecchi Anime We Think You Will Like
Absolute Duo
Absolute Duo faced backlash with its explicit scenes. As a result, its rating was increased to 17+. It denotes a high level of violence and vulgarity. The first 12 episodes aired in 2015. However, the first screening was not shown on television.
It took place at a Tokyo venue in 2014. It was a film version of the same-titled light book. Absolute Duo is a position or a state.
It is only given to a select few students at Kouryou Academy High School. Kokonoe enrolls at the school to strengthen himself.
He had been bereaved of his sister and pals. They were assassinated. The anime depicts his effort to climb to his feet and battle an unknown adversary.
Aesthetica Of A Rogue Hero
Due to its fantasy background, Aesthetica of a Rogue Hero was well-received. Despite the absence of ecchi, it received a better rating here. This is owing to the film's great direction and critical acclaim. 
The anime has several moments that were rather explicit. It is devoted to Samson's Syndrome. This is a state of being in which people can go to other worlds.
To be precise, this part is referred to as Isekai. Akatsuki decides to return after an extended break. Furthermore, he has a partner.
His life upon his homecoming is shown later in the anime. It is mostly a nod to his school, Babel. They had an altercation with many important council officials when they were there.
And You Thought There Is Never A Girl Online?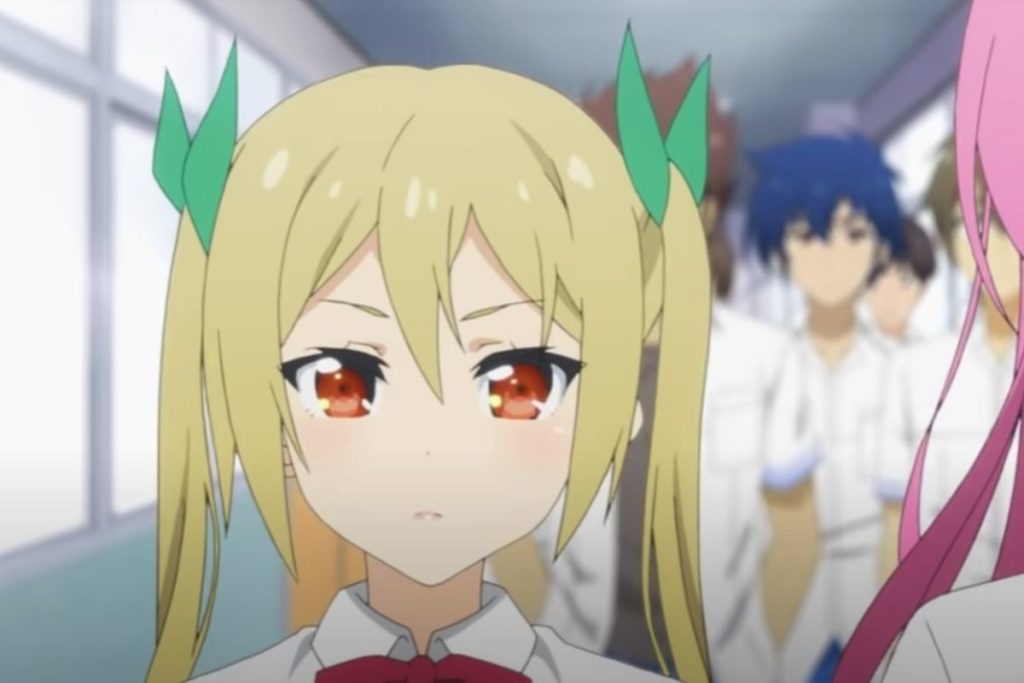 In Japanese, it was named Netoge no Yome wa Onnanoko ja Nai to Omotta? This anime is far more family-friendly than the previous two.
Its twelve episodes are lighthearted and frolicsome, interspersed with lectures and activities. This anime, on the other hand, seems to defy classification.
It incorporated ecchi discreetly into the school's ambiance. On the other hand, the addition of the game was more appealing than the ecchi component. The story follows Hideki Nishimura throughout his career as a virtual gamer.
It demonstrates the dangers associated with online identity theft in the gaming business. Nishimura later discovers that, contrary to his assumptions, he is surrounded by a large number of actual girls.
Ao-Chan Can't Study
Ao-chan Can't Study is a Shounen anime featuring elements of ecchi. This is also a development experiment. It got just one adaptation, which failed miserably.
It was originally adapted from the same-named manga. Kijima and Ao Horie are the central characters.
They are sensual, desire-driven, and deceptive. Kijima finds herself in a bad circumstance despite her prudence. This was after her admission mistake. She is now responsible for the consequences. This harms her academic achievement.
For her, it seems as if the world has come to an end. This segment of the anime is the most accurate in terms of representation and direction. Is she going to be able to escape this awful situation?
Back Street Girls: Gokudolls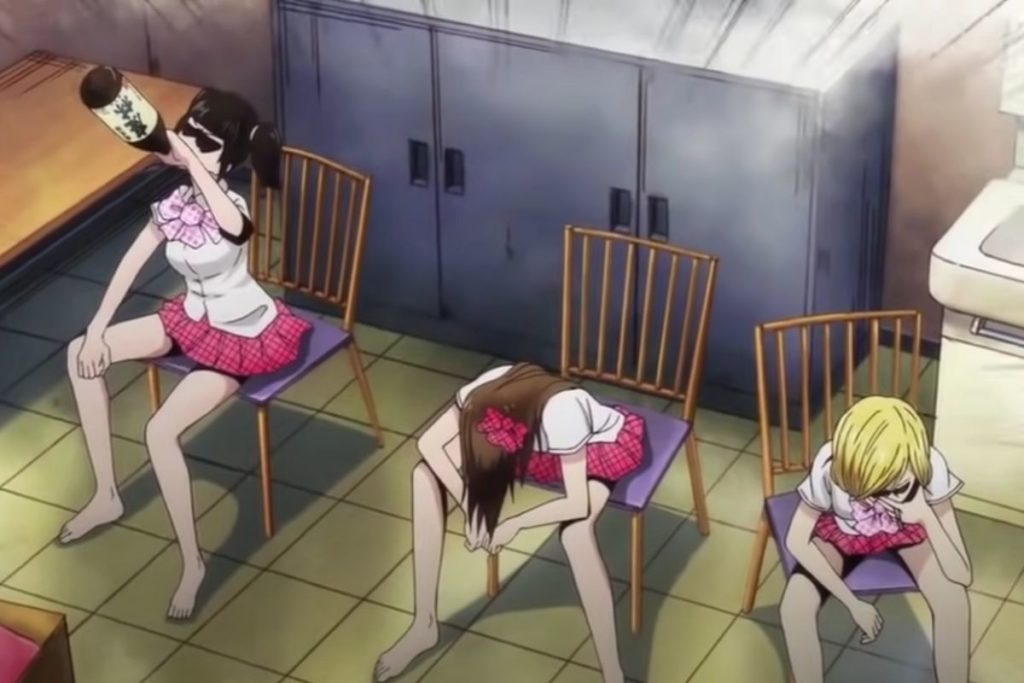 This is not to be confused with the singing group of the same name. Back Street Girls: Gokudolls is a 2018 anime film classified PG-13. It first broadcast ten episodes during its inaugural season.
Are you a fan of the yakuza? This anime is entirely dedicated to them. It delves into the unscrupulous world of organ trafficking and transplantation. If you're unfamiliar with the notion of gender reassignment, this anime will educate you.
A yakuza's attitude is very strong. Hormones and treatments do not affect their bravery and strength. Their duties as musicians stay constant throughout.
What will become of them? And You Thought Females Would Never Make an Internet Appearance? In Japanese, it was named Netoge no Yome wa Onnanoko ja Nai to Omotta?
This anime is far more family-friendly than the previous two. Its twelve episodes are lighthearted and frolicsome, interspersed with lectures and activities.
This anime, on the other hand, seems to defy classification. It incorporated ecchi discreetly into the school's ambiance. On the other hand, the addition of the game was more appealing than the ecchi component. 
The story follows Hideki Nishimura throughout his career as a virtual gamer. It demonstrates the dangers associated with online identity theft in the gaming business.
Nishimura later discovers that, contrary to his assumptions, he is surrounded by a large number of actual girls.
Bakemonogatari
Bakemonogatari is a so-called 'ghost storey.' It's a mystery horror anime with a vampire theme. It is a 15-episode 2010 anime series.
A prequel preceded it, and a sequel followed. Apart from that, it spawned an adaptation, a summary cartoon, and a side story. This illustrates the degree to which it impacted the audience.
Now you see why it is ninth on our list. It gained significant acclaim from both critics and fans. The film was rated R+ due to its graphic and violent violence.
This is Aragi's story as a secondary school student. He quickly discovers that the school is inhabited by a vampire. Everyone is scared at first, but he enters to help. 
However, it is possible that the anime drew a bigger audience and increased popularity. That is a massive understatement.
Boku Wa Tomodachi Ga Sukunai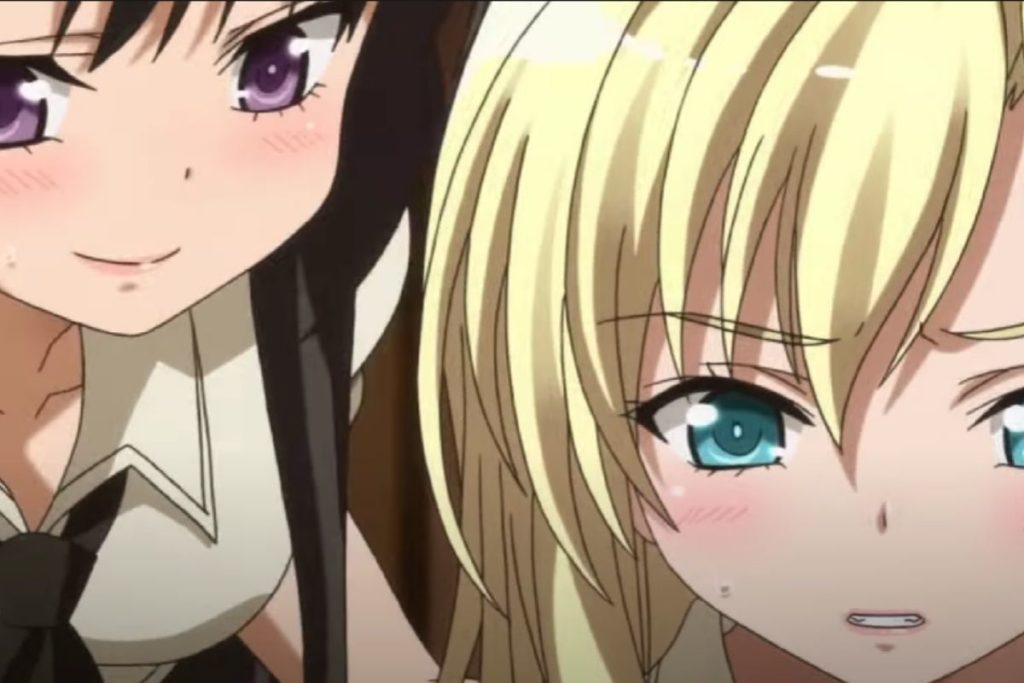 Boku wa Tomodachi ga sukunai translates as 'I am without friends.' It is a slice-of-life anime with an emphasis on ecchi. Slice-of-life animes, on the whole, lack a storyline.
They are either unfinished or omit substantial chunks of their lives. It had a 12-episode inaugural season.
Additionally, the series served as the inspiration for the creation of a graphic novel. Additionally, a live-action film was released later. Apart from that, a prolog, a sequel, a side story, and a remake were included.
That is why it is ranked higher on our list. It followed Kodaka Hasegawa, a student transferring to a new school.
He harbored numerous aspirations. Regrettably, his aspirations were dashed when he was adjudicated a delinquent. Will he succeed in establishing a reputation and surviving?
Cat Planet Cuties
Cat Planet Cuties was sometimes referred to as Asobi ni Iku yo. It is an ecchi anime with an R+ rating. As is the case with the majority of ecchi storylines, this one had elements of drama and romance.
It consisted of 12 episodes and premiered in 2010. However, it lacks the feel of those modern anime from that era.
The rationale for the title is due to the presence of female characters. Kio – the protagonist – is a man. Kio becomes buddies with a feline-like creature.
He subsequently finds himself caught in the middle of a tug-of-war. Will he and Eris, the cat woman, make it through? Now is the time to find out.
Chivalry Of A Failed Knight
Chivalry of a Failed Knight is an Ecchi anime action drama. This is a must-see for fans of suspense and fast-paced action. It was a hit with the audience and financially profitable.
The tale is centered on a group of extraordinary individuals. They are referred to as Blazers and are Hagun Academy pupils.
This is a well-known academy for mage-knights. Ikki Kurogane, the protagonist, studies here. It chronicles Ikki's ascent and the development of new acquaintances. 
Demon King Daimao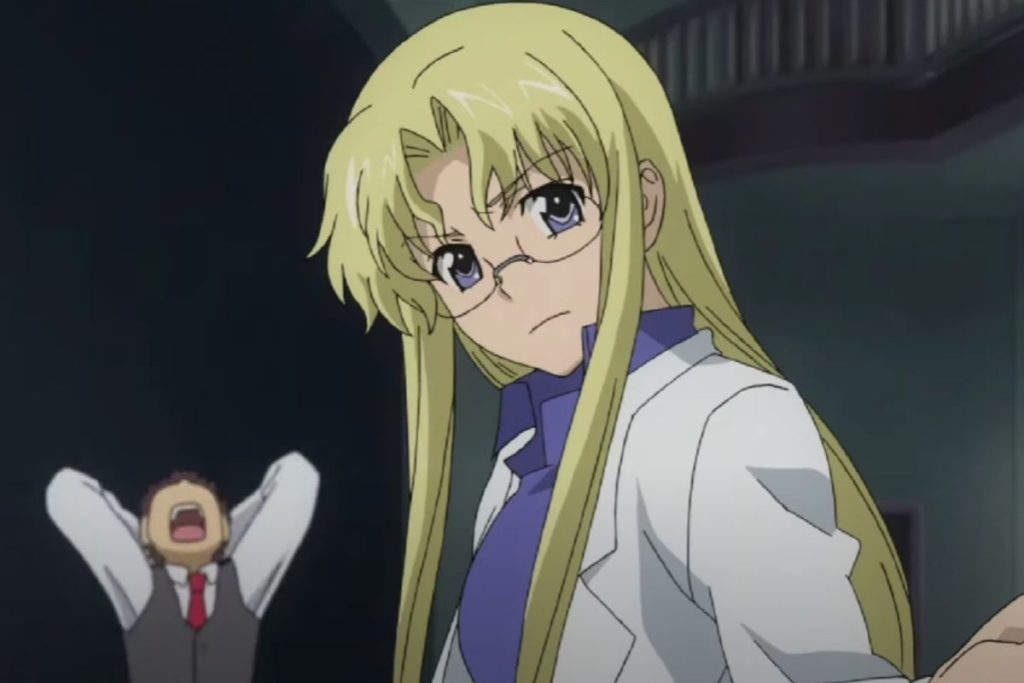 Ichiban Ushiro no Daimaou was a film version of the light book of the same name. It was divided into twelve segments, each of which had a side story and adaptation.
If you're not a fan of the action-adventure genre, this is not the book for you. The story is straightforward yet emotionally engaging. That is why it has been assigned a rating in this section.
It concerns Akuto Sai's admission to Constant Magic Academy. There, he encounters a ninja called Junko. They are idealists who want to improve the world.
On the other hand, a wizard foresees Akuto becoming a demon king. This strains their connection. The ecchi-harem section of the story begins here, as he pursues advancement and supremacy.
Eromanga Sensei
Eromanga Sensei has an uncanny likeness to Undefeated Bahamut. Both series run for the same number of episodes – 12.
The majority of their material is cheerful and romantic in tone. While ecchi remains the major emphasis, there is some drama as well.
At the beginning of the story, Sagiri Izumi is orphaned and isolated from her family. Following then, the story shifts between her and her half-brother, an erotica author.
The story of transformation from poverty to riches only adds to its awe-inspiring features.
It was rated PG-13 and was met with worldwide appreciation. Additionally, the vast majority of reviews and ratings were positive. It did not, however, live up to the hype it inspired.
Freezing Vibrations
Seinen directed Freezing Vibration, a 2013 anime film. It had all of Seinen's characteristics. Ecchi is a hybrid action film that combines military, martial arts, combat, and science fiction elements. 
This anime adaptation was based on the manga's volumes 7–14. Yes, there was an antecedent. Along with the 12 episodes, it had a subplot.
A substantial percentage of enthusiasts disregarded this. This book details Chevalier's exploits during the eighth nova fight.
The story is straightforward and founded on truth. It is the story and scenes that have the most effect. If you haven't seen Freezing, you're missing out on a lot.
This is because the first seven volumes of the manga are included inside that section. Because of its storyline, it has better ratings than other anime out there. 
Gakusen Toshi Asterisk
Gakusen Toshi asterisk is one of the few anime that has been shown outside of Japan. It was announced for distribution at a United States anime conference.
The animation is based on the first three volumes of the light novel. Additionally, the harem anime has supernatural elements.
In any case, a designer may effortlessly switch between harem and ecchi. While this was intended for children, it was not very child-friendly. It was a portrayal of a disaster's aftermath, showing the challenges of life after a disaster. 
The life of Ayato Amagiri exemplifies this. Suspense and excitement are abundant in the anime as a result of her confrontations with the elites at Seidoukan Academy.
Gleipnir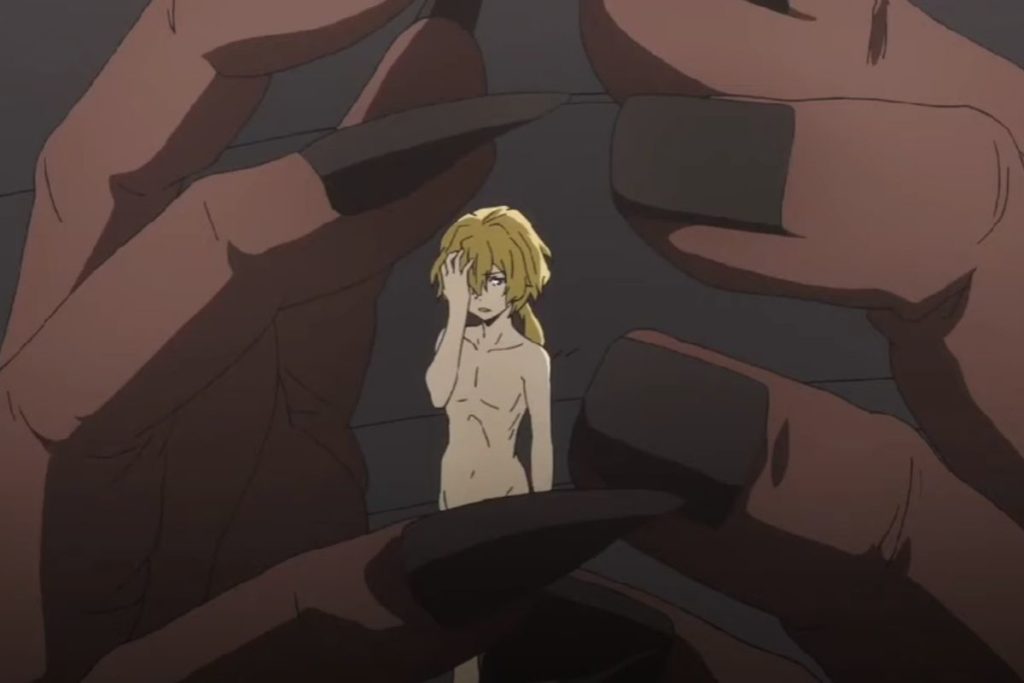 Gleipnir is a strong-willed seinen anime. It includes scenes of brutality and violence. It's a relatively new anime, which contributes to its high ranking.
It was released in 13 episodes in 2020. Apart from ecchi, the narrative included magical and mystic components. It is a manga adaptation.
In this story, Shuuichi Kagaya is a typical high school student. He is, however, afflicted by transformation syndrome. He sometimes assumes the appearance of a monster.
However, it assisted him in rescuing a little kid called Claire from a burning building. 
She catches him out and threatens to blackmail him. This is because she is on a covert assignment. Which is the correct one?
Heaven's Lost Property
As it was known in Japan, Sora no Otoshimono is a shounen ecchi drama anime. The anime provides a hilarious experience.
The plot may lead you to believe that this is a serious romantic comedy series. Tomoki is a child who plays a significant role in this film. A fairy-like creature inhabits his dreams.
Though he is unconcerned, his friend is. As a result, he seeks the assistance of a sky angel.
That is when Tomoki comes to terms with the fact that he is a master to someone from the sky. Additionally, it can be described as a reverse Isekai mystery anime.
Hip Whip Girl: Keijo!!!!!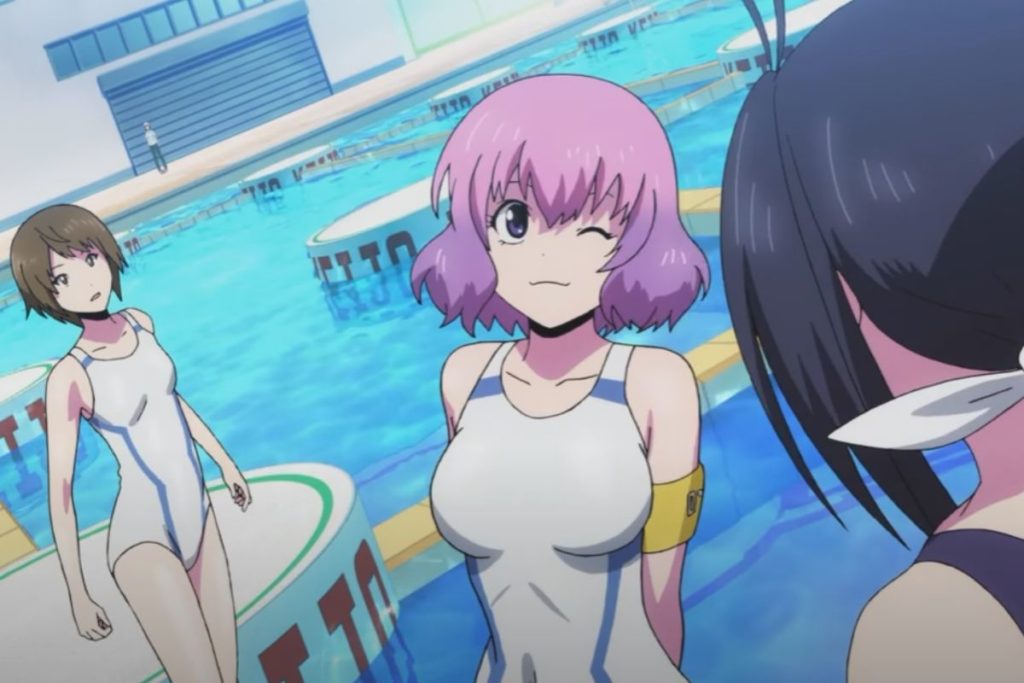 Hip Whip Girl: Keijo!!!!!! was a 12-episode anime series that aired in 2016. It's a parody masquerading as a sports shounen anime. This is not to say that the anime is not ecchi.
Ecchi's importance is critical to the anime's plot. The story is simple and is about triumphing over adversity. It was primarily a fan service anime based on the same-named manga.
It is a representation of Keijo, a competitive sport. Nozomi dabbles in it as a means of emancipating her family from poverty. As fate would have it, she is victorious in her debut.
This serves as motivation for her to continue. She establishes herself as a serious contender very quickly. Her journey demonstrates the importance of mental fortitude as well.
How Heavy Are The Dumbbells You Lift?
Dumbbell Nan Kilo Moteru?, as it was dubbed in Japanese, is an Ecchi-Sports anime. This is an interesting pairing. Additionally, the slice-of-life element adds depth to the tale.
It consisted of twelve episodes. It chronicles Hibiki Sakura's battle against obesity. Ayaka attempts to persuade and compel her into the beginning.
As a result, she joins a gym. It details her horrific interactions with members and employees at the gym. Is she still frequenting the gym? How will she do this if she wants to fit in? Keep an eye out for updates!
Hundred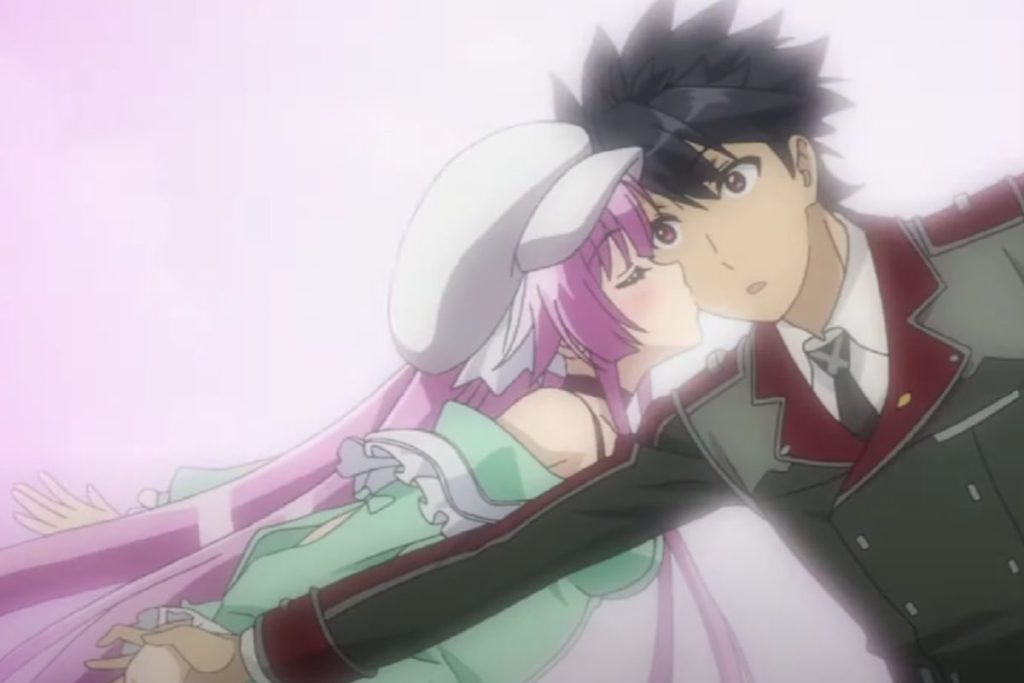 Hundred is a 12-episode anime television series released in 2016. This is one of the rare ecchi anime that incorporates elements of science fiction.
With the inclusion of mechanics and action, the story was improved. It received positive feedback and remarks from fans. It is based on the light novel series by Jun Misaki.
In this anime, the phrase Hundred refers to a weapon. It is a lifeline for humanity at times of heinous assault. Hayato Kisaragi, the protagonist, survives this assault and goes on to become a hero.
Hayato later becomes a member of Little Garden. It is a school where prisoners learn to fight. The story continues with his interactions with his female classmates.
HxEros
HxEros is a comical Ecchi anime centered on a high school. The word alludes to a group that fights aliens. The story starts with an extraterrestrial invasion of Earth.
The protagonist, Retto, joins HxEros. Retto is part of a family with an abnormally high proportion of females. It was launched just a few years ago – in 2020.
The program aired twelve episodes and had average ratings. It earned overwhelmingly positive reviews. This was because the narrative and direction might have been better. It was action-packed, eerie, and evocative of Shounen.
It was one of the rare cases in which a manga adaptation went wrong. While anime first had just a moderate level of popularity, the industry quickly learned its lesson.
Ikki Tousen: Great Guardians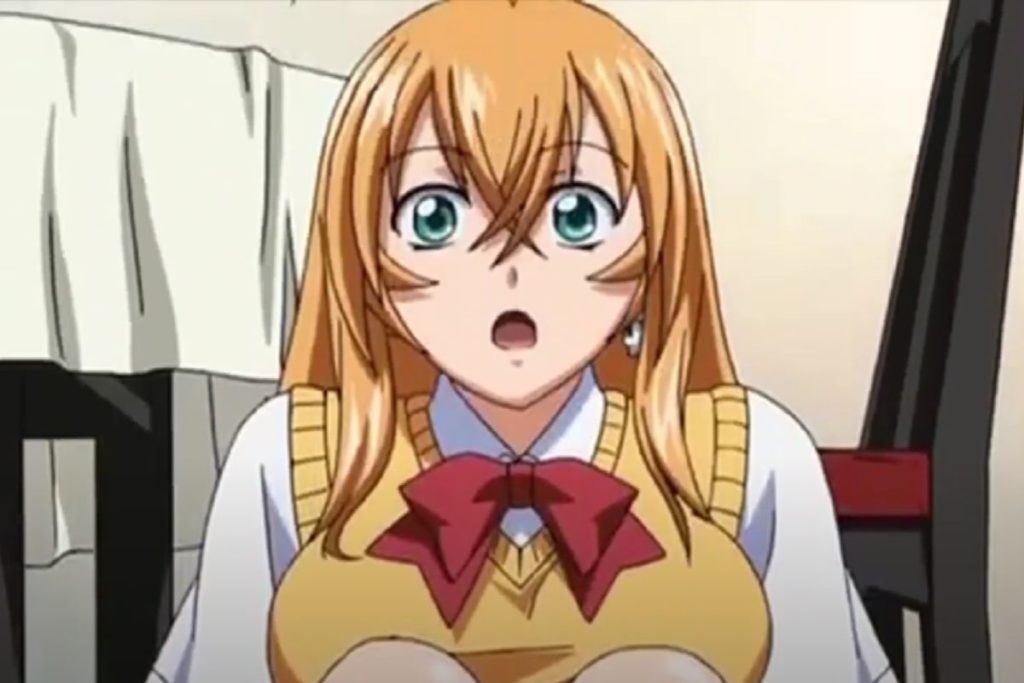 Ikki Tousen is a martial arts anime. Ecchi is only an observer in this story. It is, nonetheless, critical to the plot's success. It details family conflicts, domestic difficulties, and global issues.
It was preceded by a prequel and followed by a sequel. Ikki Tousen translates as "great defenders" in Japanese.
The protagonist, Hakafu, has a difficult existence. The twelve episodes chronicle her participation in a variety of sports. She defies all odds. 
She is taken aback when she discovers she has a sister. The plot piqued viewers' curiosity. Domestic strife exacerbates life's difficulties. Is she going to prevail in the face of all of this?
Infinite Stratos
Are you a fan of science fiction and mecha anime that are filled with action? If that is the case, you have arrived at the correct location. While this is a more ecchi harem anime, the narrative will be more complicated. 
Infinite Stratos is a female-only weapon. Due to its toxicity, international accords have been established to regulate its usage. However, a teenager is capable of running it.
Ichika Orimura is trained in this way in an all-female academy. Additionally, the anime follows him through his school years, training, and friendships.
While it gained popularity, it did not get rave reviews. The book's lighter tone, on the other hand, was a huge success.
Interspecies Reviewers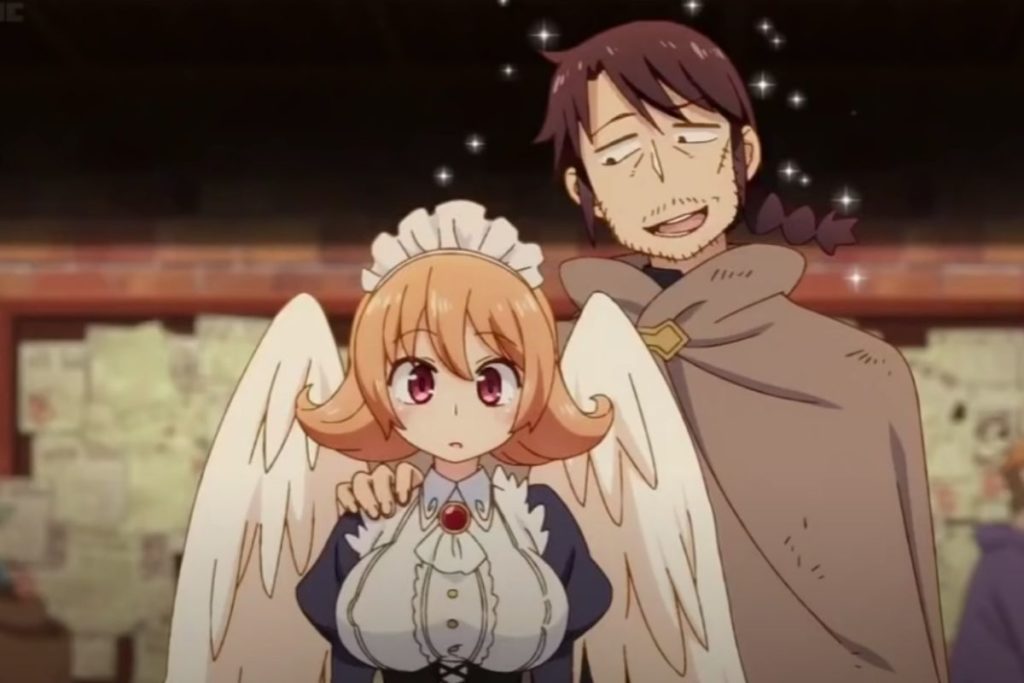 Interspecies Reviewers is a straightforward story. It was completely ecchi, but with a healthy dose of fun and creativity. It is a manga adaptation.
It is a new anime series with twelve episodes and a feature film adaptation. It is an R+ rated animation, which indicates it is not suitable for children.
Numerous critics characterized it as a Hentai work that had been degraded. Nonetheless, it was a story that guys identified with. It was a fan service animation created just for you.
Despite this, it was voted 11th due to its link and consequent popularity. Its significance was not recognized for a lengthy period. And some of the best of outfits if you want to dress up like your favorite character.
Kiss X Sis
Kiss x sis is a seinen anime series about the relationship between a brother and his two sisters. It is considered to be the most authentic kind of ecchi anime.
Their incestuous relationship is normalized here, and it extends into Hentai. This is why it has an R+ rating. It was a manga adaptation with an additional level.
It illustrates the juxtaposition of evil and innocence in the characters. There was a Christmas episode that the majority of fans voted the most popular. It received positive reviews and may develop a cult following.
Kuzu No Honkai
'Kuzu no honkai' translates directly as 'scum's wish'. Unlike the last pairing, this one is a seinen ecchi. It had a 12-episode inaugural season. It is a manga adaptation.
It delves deeply into the lives of a couple, Hanabi and Mugi. Both seem to be an excellent fit, yet there is an aura of mystery about them.
They desire to live with those who are unable to live with them. Both of them had conjured up their own different groups of friends. As a result, the picture is fairly solemn and devoid of sentimentality.
Finally, they attempt reconciliation. These contradictory emotions and tensions aided in the picture's ascension to the number twelve position on our ranking.
Lord Marksman and Vanadis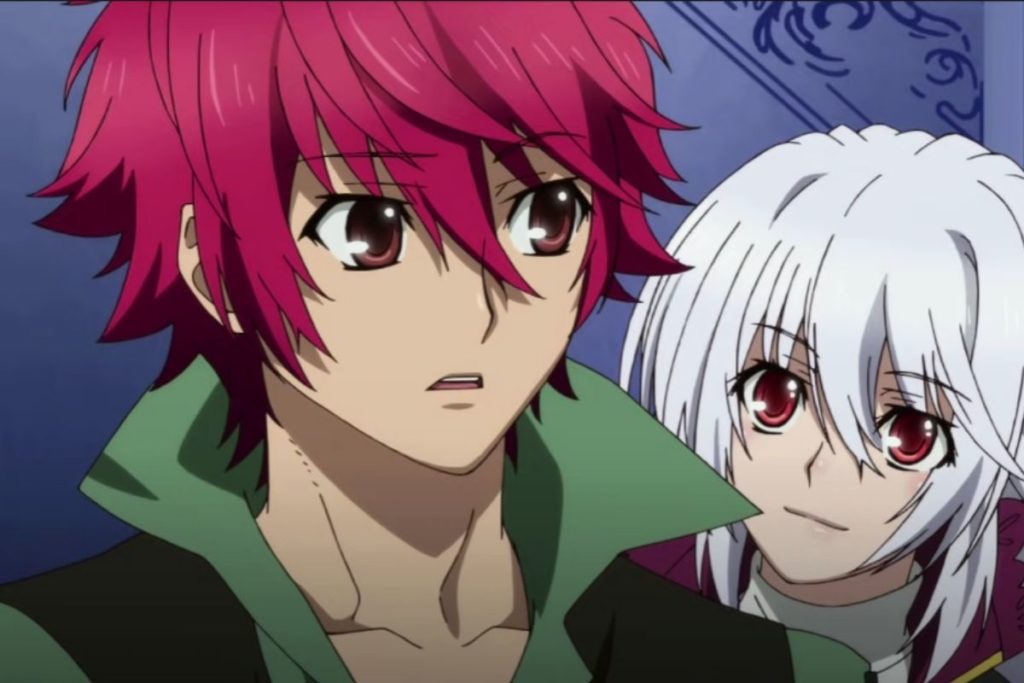 Lord Marksman and Vanadis, on the other hand, are a mash-up of hilarity and romance. What sets this anime apart from others is its authenticity. It was a fanciful reimagining of Europe's history.
It was enhanced with a historical touch. It was a cinematic adaptation of a light novel series of the same name.
The risky moment heightens the suspense. The MPAA has given the film a rating of R – 17+. Elen is the protagonist of the anime. The anime's central idea revolves around his life and kingdom.
It continues to be interesting as new alliances, strategies, and comebacks emerge. This is an absolute must-see for anybody interested in conspiracy theories.
Maken-Ki! Battling Venus
Maken-Ki! Battling Venus is a film version of the manga of the same name. This was another romantic comedy centered on the ecchi and harem concepts.
Why is it rated top in this instance? This is a result of the combat and action scenes. Despite its reputation as a fan service show, it received several good reviews.
As a consequence, it may attract more viewers. You should also check out the sequel and adaptations if you're interested. Takeru, like the rest of the world, wants to possess a Maken.
A Maken is a magical ability that a person has that helps them to win duels. He does, however, enlist in an all-girls school. Is he going to come across his Maken while he is there?
Nisemonogatari
Nisemonogatari is a great blend of mystery and the supernatural. It is a light adaptation of a novel. The anime series and companion literature have been very popular among fans.
Additionally, the story incorporates a visual novel. A vampire attack acts as the impetus for its birth.
The story follows Koyomi and his sweetheart Hitagi. His discovery of his girlfriend's dual personality will shock him. His sisters, Karen and Tsukihi, participate in supporting roles.
Their roles become increasingly significant in the anime's second half. The anime began with a prolog, continued with a sequel, and closed with a side story.
Okusama Ga Seitokaichou!
The phrase 'Okusama ga seitokaichou' translates to 'My wife is the President of the Student Council.' In 2015, this anime aired a total of 12 episodes. It was rated R+.
For the producers, the subject of modest nudity sparked debate. Hayato Izumi is the male protagonist of the series. Ui Wakana, the female protagonist, defeats him in a school election. He is struggling to reintegrate into regular life.
Dress As Your Favorite Anime!
10% OFF sitewide for a limited time.
The ensuing course of events enhances the animation's mystery and color. The plot is more of a concealed relationship story laced with comedy and passion.
Will they become known to others? Additionally, keep a watch out for some action-packed passages!
Oreimo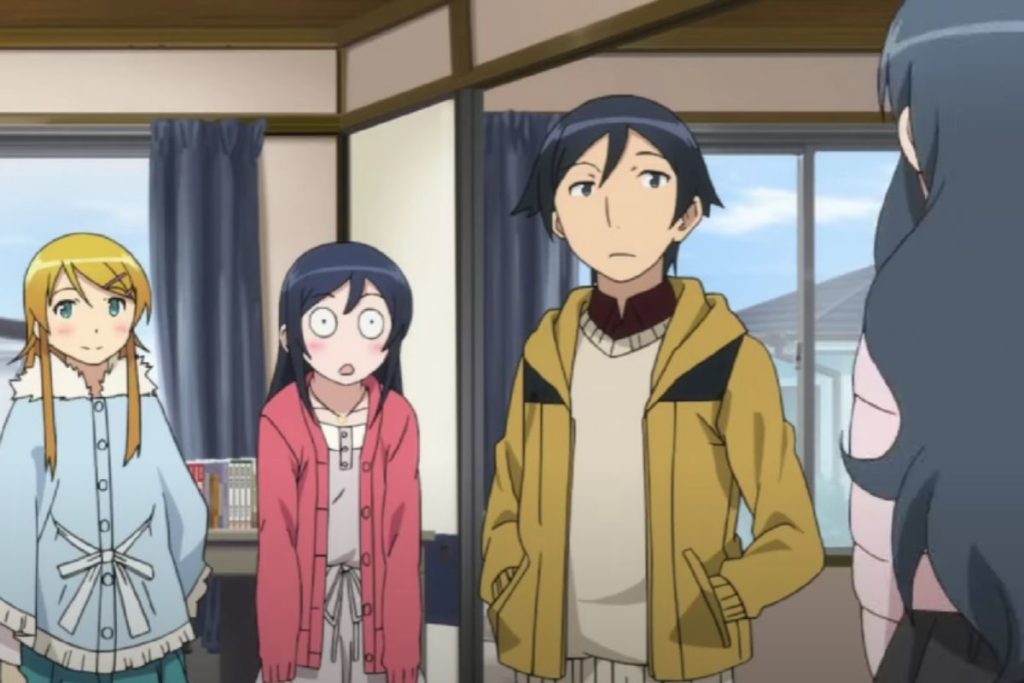 Ore no imouto ga konna ni kawaii wake ga Nai translates as 'my small sister is too gorgeous to be true.' It's a 13-episode anime that premiered in 2013.
While it was classified as an ecchi anime, it had aspects of humor and romance. Kousaka's family difficulties are shown in the tale.
The tale exemplifies how she cultivates friendships. Her brother acts as patriarch in this. His tale acts as a subplot to the anime's primary plot.
If you are an otaku fan, you must watch this. The greatest strength of the anime is its adept handling of forbidden issues. It's a must-see for anybody who likes anime portrayals of semi-Hentai characters.
Panti & Sutokkingu With Gataberuto
Sutokkingu & Panti with Gataberuto is a Japanese term for stockings and pantyhose with a garter belt. It sparked controversy due to its brutal violence, sexual material, and profanity.
While it received a favorable rating, it did not get a sizable audience. This was adapted into a feature film as well as an anime adaptation. That served as the motivation for the concept.
Its rarity is what earned it a spot on today's list. It's an ecchi anime spoof. They thought that humor was required to balance out the otherworldly aspect. Panty and Stocking are the story's central characters.
They were expelled from Heaven and encountered Garterbelt, a priest. The remainder is dedicated to their interactions with several animal species.
Plunderer
Perhaps the plunderer discovered a paucity of reviews. However, it has a high score in this category for several reasons. It was mostly shounen.
As a consequence, the ecchi motif was effectively included. Its fantasy and action components had a significant role in the plot's pivotal scenes.
It tells the narrative of Alicia, a made-up nation. The residents of the land are tallied differently.
These counts establish a hierarchical relationship between them. One of these inhabitants is Hina. Her trip is shown in the cartoon. It was to discover more about her deceased mother.
They accompany her on her explorations of the Abyss and Aces realms. She is not alone, since she is accompanied by members of the community. Additionally, they are about to discover a horrific secret.
Saenai Hiroine No Sodatekata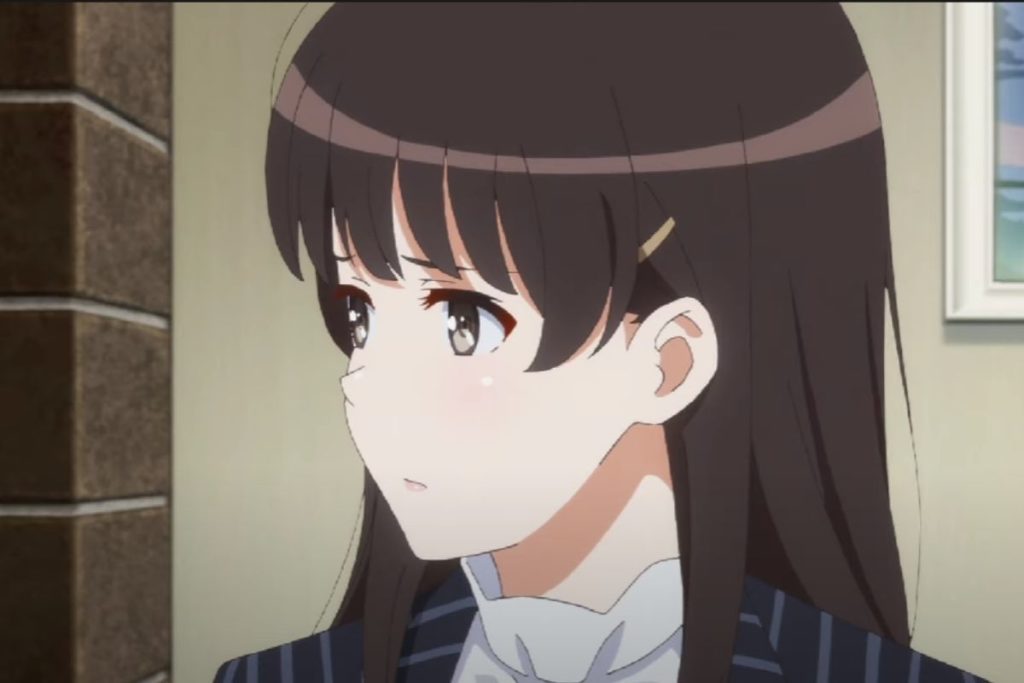 In Japanese, saenai hiroine no sodatekata translates as 'how to raise a boring girlfriend.' As the title implies, this is Tomoya's story – an Otaku.
He wants to create his own game and needs help. He works together with artists and authors to create visuals and scripts.
Each of these artists, unknowingly, is experiencing the same emotions. Ecchi and Harem have found their genuine feelings for one another. In 2015, it broadcast 12 episodes.
The season garnered positive reviews from the general population. Additionally, the ratings conveyed an evocative image of an engrossing story. However, it was unable to gain a sizable following.
So, I Can't Play H!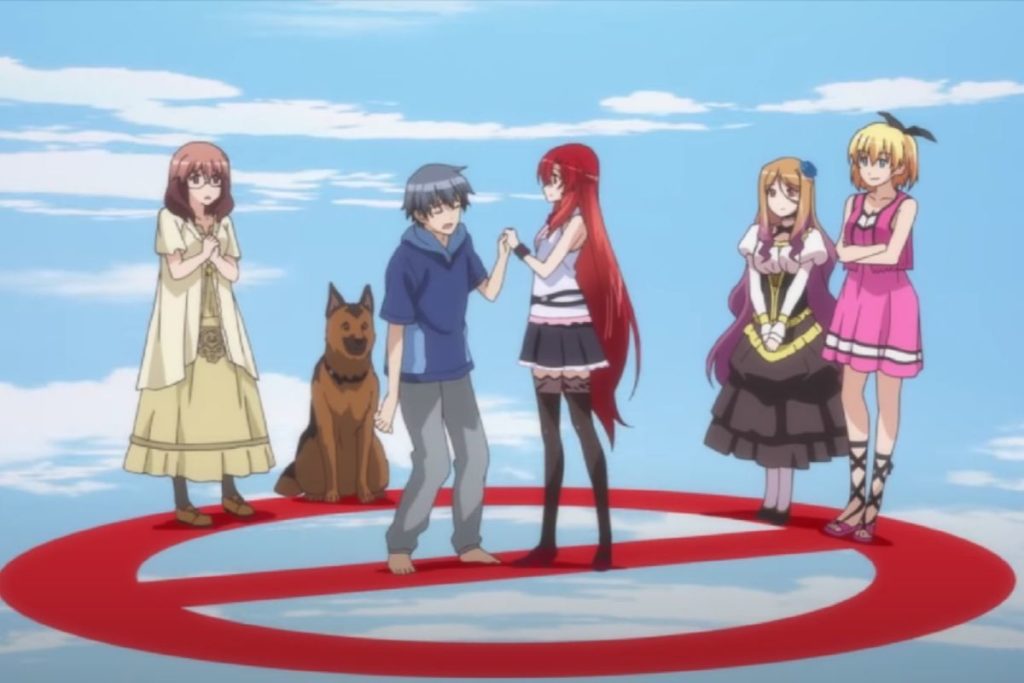 As a consequence, I Am Not Able to Play H! is a supernatural ecchi anime. It was a feature-length version of one of the company's light novels. Additionally, it has a subplot centered on a horror story.
There is, however, no need to be worried; the humor component will have you laughing. It was adapted into a full picture, then a sequel, and finally a concluding series.
Its twelve episodes constitute an emotional roller coaster. It is about Shinigami, the God of Death. Lisara is Shinigami's incarnation. Lisara needs a host to remain in this realm.
This is when Kaga enters the fray. She takes advantage of Kaga's fervor and yearning. As a result, he develops indifference and a sense of isolation. This anime contains a brief moment of nakedness.
Soul Eater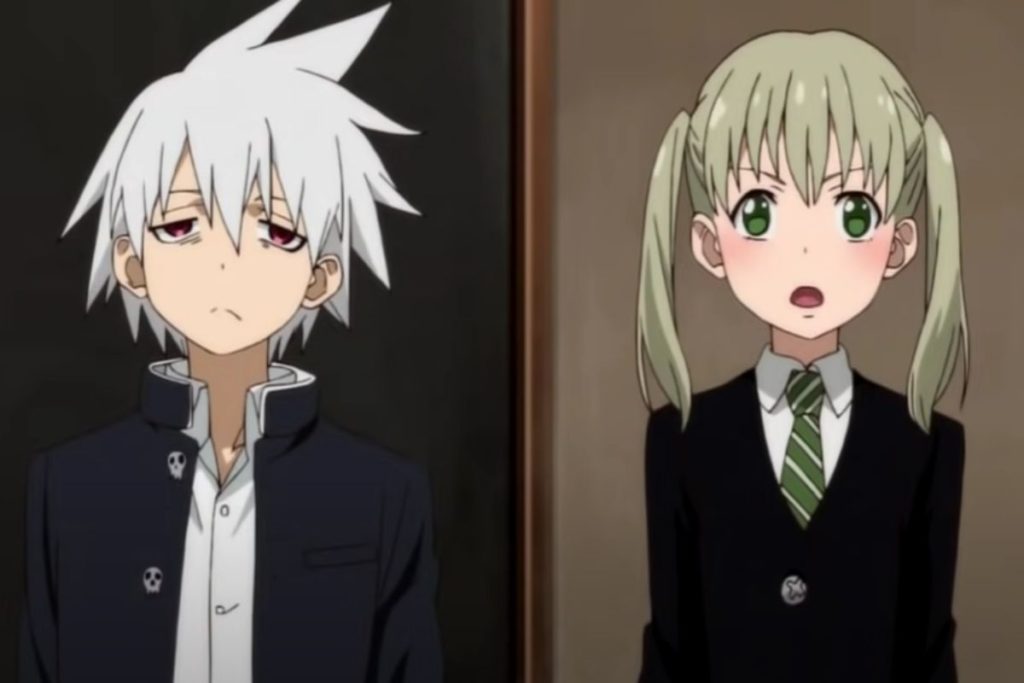 Soul Eater was a popular anime series that aired for many seasons. It aired around 51 episodes throughout its initial season. It aired for a year.
Apart from that, it spawned a spin-off and was adapted. Additionally, a shortened version of all of this is given. This is an illustration of a school with an academy.
Shinigami, the death deity, serves as dean of the academy. They rehabilitate warriors by transforming them into death scythes.
These are weapons of mass destruction directed towards mankind. Evans, the protagonist, is on a mission to purge the world of all evil. The majority of the anime's plot is devoted to his encounters and fights.
Strike The Blood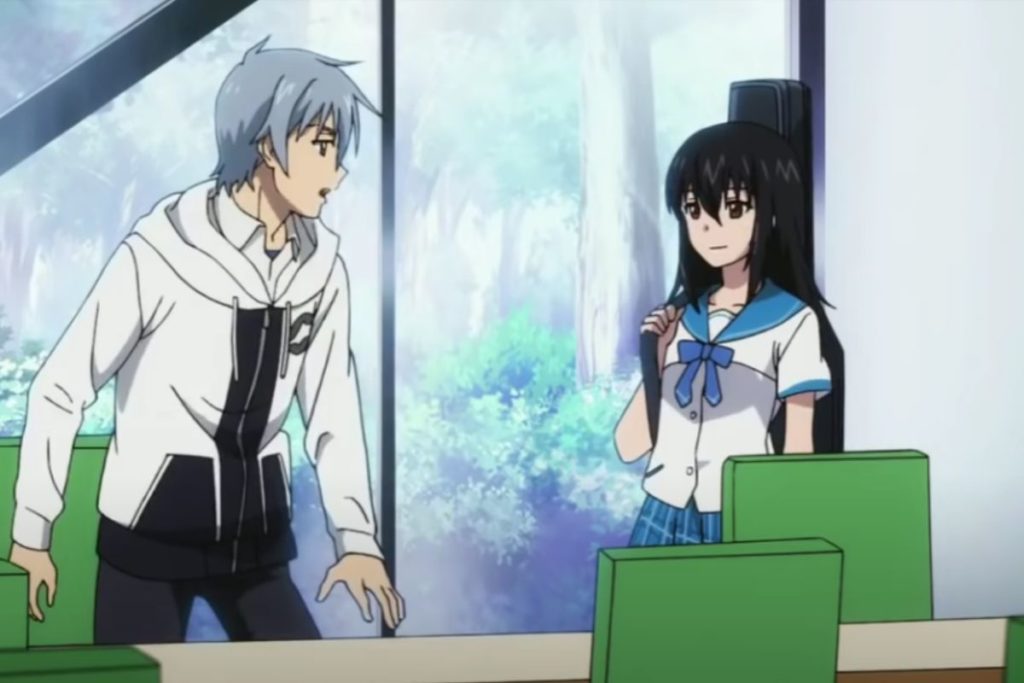 Strike the Blood was prohibited in China due to its violent and immoral character. This dispute was critical to the success of the series.
Although some resistance arose, it was difficult to overcome. Its spin-off, sequel, and adaptation all fell short of the mark. It's a vampire-themed horror fantasy animation.
The following is an adaptation of one of the company's light novels. It traces the Lion Organization's history. Yukina and Koujou play significant roles in the story. Their interactions and experiences are chronicled in this book. 
This was a somewhat lengthy anime series, consisting of 24 episodes. It ran for two years, from 2013 to 2014. Additionally, countless other side tales were produced based on the same original material. They were, however, less popular than this one.
Undefeated Bahamut Chronicle
In Japan, the anime is titled Saijaku muhai no Bahamut. It debuted in 2016. It was the authors' fourth try at anime production. It was first released under the GA Bunko brand.
The anime celebrated its tenth anniversary 10 years ago. It is the story of a prince named Lux. He became embroiled in a scandal and endured adversity as a consequence. Lux then enrolls in a training program.
He is admitted to the academy as the academy's only male member. Anime included a diverse range of genres. Apart from ecchi, there were elements of harem and romance.
Additionally, it gained notoriety for its action sequences. This, however, was insufficient to propel it to the top.
Uzaki-Chan Wants To Hang Out
Uzaki-chan IWants To Hang Out! There were twelve episodes in all, as well as a sequel. It is scheduled to begin operations in 2020. Additionally, this is a non-narrative picture of a point in time.
However, the developers did not abandon it. They exploited humor to breathe life into what would have been a pretty dreary narrative. It includes an element of ecchi. It chronicles the life of Hana Uzaki.
She meets Shinichi, a clubgoer. Her relationship with him causes her immense grief. However, she continues to communicate and meet with him. Keep an eye out for this enthralling blend of comedy and ecchi.
Why The Hell Are You Here, Teacher!?
Nande Koko ni Sensei ga!? Was a 2019 anime that captured viewers with a unique blend of comedy and tension. It is comprised of 12 episodes that created the illusion of a spontaneous story.
Despite the fact that it was not a commercial flop, it got comparatively few favorable responses.
The storyline is anchored on Satou and his instructor Kojima. The story was unbelievable, indicating a link between the two. Apart from the usual Seinen food and a few school-related topics, there was nothing more.
It provided a springboard for an adaptation and a side story. Even these, though, were previously unheard of.
Yosuga No Sora
Yosuga no sora was a twelve-episode animated television series that aired from 2010 to 2012. Due to the inclusion of some moderate nudity, it was categorized as R+. Certain reviewers referred to it as 'half hentai.'
It was, however, somewhere in between Ecchi and Harem. This was an adaptation of a visual novel.
It follows Haruka and Kasugano as they make their way back to their country. They were orphans who wanted to experience country life. Additionally, it was their grandfather's residence.
However, not long after they moved there, a strange thing occurred. They started to experience strange emotions.
Yuragi-Sou No Yuuna-San 
Yuragi-sou no Yuuna-san is an ecchi anime with a harem premise. The majority of the anime is dedicated to the home search and its frightening forerunners. Kogarashi, as a vagrant, finds such an atmosphere welcoming.
He is impoverished and has nothing to gain. This instilled in him the courage to confront the spirits. He immediately realizes, however, that the spirit is not bad.
Instead, it is a picture of a pretty young lady called Yuuna. He rapidly realizes that his paranormal abilities are shared by other convicts.
He is the only one, though, who can see Yuuna. This anime adaptation is based on manga. Additionally, a side story depicted Yuuna's life during the course of her lifespan.
It would be excellent if you saw the anime directly after this one. That is because it was contingent upon the occurrence of a number of events in this sequence.
Dress As Your Favorite Anime!
10% OFF sitewide for a limited time.
Final Thoughts on Our Best Ecchi Anime
And there you have it, a list of the best ecchi anime out there. Did anything intrigue you? How many have you already seen?
Be sure to use this list to find a new anime show to watch and see if your thoughts match up with our review of the series or not.
Latest posts by Grace Brown
(see all)