Do you want to know more about the second season of Goblin Slayer but don't know where to start? Perhaps you have just finished season one and are excited to know more?
Or maybe you are curious and want to know more? Whatever your reason might be, we have the answer for you! 
After finding out in the GA Bunko 15th anniversary that the popular and well-received Goblin Slayer was returning for its second season, fans and the internet erupted.
What could we expect from this new season? Would the goblins finally defeat Goblin Slayer? Would we see his face and learn more about him?
What adventures would Goblin Slayer take us on? These questions run through our minds and we become desperate to get the answers and find out more. 
Sure, we can turn to the light novels the series is based on to learn more, but for many of us, that is not enough and we want as much information as possible.
So today, we are here to give you that. Keep reading to find out what we know so far about the second season of Goblin Slayer. 
We have plenty of information about release dates, ratings, and characters that you won't want to miss out on! 
Goblin Slayer: What We Know So Far 
Before we dive in to see what season 2 has in store for us, let's have a little recap of everything that has happened so far in Goblin Slayer! The show's Manga has roughly twelve volumes, so the anime has some catching up to do! 
At the end of the season, the priestess revealed Goblin Slayer's uncertain destiny and referenced higher authorities that are influencing and manipulating his behavior. 
In the manga, we saw the goblin slayer save the priestess from the goblins, slaying them all. This valiant deed to save the priestess meant that they became friends and completed many journeys together, slaying more goblins and eventually the Goblin King. 
So, we could see more of this narrative being explored in Season 2. It might focus on the priestess' narration more and see some of the Goblin Slayer's adventures and where his destiny will lead him. 
Usually, the Manga and anime versions of these stories follow the same timeline, so we can look to the Manga to predict fairly accurately where the next season of Goblin Slayer will take us.
So what material from the Manga will the second season of Goblin Season use? Let's see what we can find out!
The main inspiration for this series is a novel by Kumo Kagyu that features eight volumes. If you missed it, the last one was released last October, and the series has not been translated into Manga. 
We can expect to see more Goblin Slayer anime from the plot and information in the light novels. We are even seeing more of Goblin Slayer, with the last chapter revealing half of his face. Could we finally see his full face in season 2?
Announcements And Release Date 
We have confirmed that there will be a second season of Goblin Slayer. The news came on GA Bunko's 15th anniversary. The rumors were true, and the second season of the anime was said to be in production. 
Since then we have had no information about the release date. It's been a year now since the initial announcement, so it's safe to assume that the anime is nearly completed.
We can assume that it will be released on, or around April 2022. 
As we don't have the exact release date, now is the perfect time to explore the other parts of this anime. Let's take a look more closely at its source material, ratings, popularity, and other interesting factors.
Source Material For Season 2
As we mentioned earlier, Goblin Slayer is based on light novels by Kumo Kagyu, with illustrations by Noboru Kannatsuki. The debut novel came out in Japanese in February 2016. The English version followed in December that year. 
Since its release, we have been treated to fourteen other light novels in the same series. 13 of these are also available in English too, so more readers can enjoy them!
Alongside the novels, there have been two spin-off series by Kagyu. The first of these is Goblin Slayer Side Story: Year One. 
The novel is a prequel to the original story in the main light novels and is where we see Goblin Slayer become an adventurer.
The second spin-off features nine chapters titled, Goblin Slayer Side Story: Daikatana of Singing Death. Here the novel follows the adventures of Sword Maiden ten years prior to the plot in the main light novels. 
With all this material out there, you might be wondering what Goblin Slayer is based on? Well, the first season is based on the first two light novels, meaning there is plenty more story left to be told!
Since it began, the book series has released two light novels a year from 2017 to 2020. So, we don't need to worry about the anime running out of source material from the light novels!
There is still lots of material to keep the show going.
Season 2 is likely to continue where season 1 finished and cover any developments in the light novel. So let's take a quick look at the release dates of the light novels, how many there are, and how many are left so we can see just how much plot there is left for the anime to cover! 
Light Novel Release Dates (US) 
Volume One – December 2016 
Volume Two – April 2017 
Volume Three – August 2017 
Volume Four – December 2017 
Volume Five – September 2018 
Volume Six – January 2019
Volume Seven – May 2019 
Volume Eight – September 2019 
Volume Nine – January 2020 
Volume Ten – August 2020
Volume Eleven – March 2021
Volume Twelve – July 2021
Volume Thirteen – November 2021 
Volume Fourteen – TBR 
Volume Fifteen – TBR
Over in Japan, fifteen volumes of the light novel are currently published. Along with this, a manga series written by Goblin Slayer exists in the form of teen comics.
There is also a prequel manga following the storyline that is being published. The release dates for these are slightly different in the US as they need to be translated first, but hopefully, there isn't too much more of a wait for the 14th and 15th volumes! 
How Popular Is Goblin Slayer?
We all know that an audience reaction plays a huge role in determining if another series of anime will be created or not.
Creators need to know that there is enough of a fan base to warrant their time and money being spent to put out another series.
These days, searches and social media discussions are part of the way that producers and creators can determine the success of a series and the potential success of another season. 
So let's take a look and see how often fans are searching for information about the series and following the anime on Twitter. 
Twitter 
The official Twitter page for Goblin Slayer is incredibly popular, with 48.3K followers at the time of writing. We are seeing a continuous increase of the followers, with hardly any sign of it slowing down! The announcement of the production of the second season helped to boost the follower count, and as more fans search for more information, we can expect to see the numbers continue to grow. 
Google Trends 
The trend for season 2 peaked in January 2019 on Google, and since then we have seen a decline. It managed to stabilize around the 55% mark, falling from 65%.
What we can see from that is that the announcement of season 2 has not impacted the trend of searches.
Now, this is likely to be because we don't have a release date for Season 2 yet, so there is little need for fans to be searching and scouring the internet for more information.
It's taken longer than expected for there to be a season 2 release date announcement, as it's been a year since the season was confirmed.
We can expect to hear a release date soon, and that information should send the trend up. 
Global Searches 
Let's take a quick look at the wider picture. Across the globe, 44,000 people have searched to find more information about season 2 of Goblin Slayer. Roughly 20,000 of those people have searched within the US alone. 
What we are seeing here too is a rise of these searches across the globe, highlighting the popularity of this anime series.
Often, other anime series do not see this level of popularity, showing us just how popular and loved Goblin Slayer is! 
Sales And Profits Of Goblin Slayer 
Another way that we can determine the popularity of a show is to look at the sales and profits from it. This information is also used by producers to determine how much they should spend when producing season 2. After all, they want to be sure that they are going to make their money back and see a profit. 
So let's look at the sales and profits from the light novel, series, and merchandise to better understand the popularity of the show.
Light Novels 
As of July 2020, the light novel sales of Goblin Slayer had hit seven million copies! This triumph came before the r13th volume was released, making it an impressive record considering how new this anime series is.
Usually, we would expect that level of success for later on in its life. 
In the first six months of 2018, the Goblin Slayer novel series was ranked in the top 25 light novels in Japan.
In 2018 alone, the series sold 200,000 copies, an impressive result! Bookwalker, an online bookstore in Japan that sells manga and light novels ranked the sales of Goblin Slayer at 19 for 2018 and 38 for 2019.
These are some excellent results for such a new light novel. 
DVD And Blu Ray Sales 
These days, DVD and Blu-Ray sales don't hold as much clout as they used to. With the rising popularity of streaming services, DVD sales have been decreasing over the years.
But that doesn't mean we should ignore these sales, as there are plenty of fans out there who want to own DVD and Blu-Ray copies of the show. 
In 2019 a Goblin Slayer Blu Ray and DVD box were released. The first week of sales saw 804 DVDs sold and 3,361 copies of Blu Ray sold.
These aren't bad figures when you consider how few people purchase DVDs. On average, 4,000 Blu-Ray copies of anime are purchased. Given the decreasing numbers of people purchasing Blu Rays, this is to be expected. 
Now, Goblin Slayer's manga has sold 150,000 copies on average. The tenth and latest volume in the series has only recently been released and is currently only available in Japan, so it's difficult to give a sales figure for it.
However, it has been incredibly well received and ranked at number 6 in the Online Digitally Released Mangas in Japan in October. 
The manga series based on the spinoff series, Goblin Slayer Side Story: Year One has also done well, ranking it number nine in the same category. That series has six volumes currently out. 
Merchandise 
Popular anime often has a wide variety of merchandise, with 100 types and at least ten action figures. Goblin Slayer is below average with fifty pieces of merchandise and eleven action figures.
Most of these figures are of the Goblin Slayer, priestess, and other vital characters like Cow Girl and High Elf Archer. 
Who knows, as the series continues, maybe we will see more action figures released. 
 What Can We Expect From The Plot Of Season 2?
So what might we see in Season 2? Now, there might be some spoilers below! So, if you want to be surprised, look away now or scroll down to another section.
But for those that want a sneak peek of what is to come, keep reading. 
That's your final warning for spoilers, look away now! 
Season one finished on a high with Goblin Slayer and other adventurers defeating a herd of goblins trying to attack Goblin Slayer's farm.
Now, we also saw talks of how goblins could continue their attacks after the slaying of the Demon Lord. 
We also saw Goblin Slayer making friendships despite those traumatic childhood memories that we learned about. All of this was done while hiding Goblin Slayer's face.
Remember, the most that we have seen of him is half of his face at the end of the season. 
There are plenty of leads here that the storyline in season two could follow. We expect to see more friendships formed and solidified, more goblin fights, and hopefully, we will see more of Goblin Slayer's face. 
What Are Others Saying About Goblin Slayer Season 2? 
Cast your mind back to season one of Goblin Slayer. There was a lot of controversy around the launch, particularly the violent scenes.
While there were plenty of viewers that did not object to the violence, especially the sexual violence, there were some that did not agree with it. 
They thought that the placement of the scenes reduced them to a shock factor, rather than to enhance the plot or serve any other purpose.
We will leave it up to you to decide how you feel about the violence in Goblin Slayer, but we can imagine there will be more to come in season 2. 
The overall feeling of Goblin Slayer was that the setting of its universe was captured brilliantly, although some of the characters were portrayed as a little naive.
Hopefully, in season 2 we will see some more character development with these. 
Ratings And Scores For Goblin Slayer 
Love it or hate it, Goblin Slayer has caused plenty of debate amongst its audience. The storyline, characters, and direction of the series are strong, but the sexual content has certainly divided the fan base.
So how does that reflect in the ratings and scores of the show? 
Well, IMDB has given it a rating of 7.5, which is high and certainly reflects the wide fan base it has. Rotten Tomatoes also rates it highly, at 72%. And for those of you who might think that is a tad low, it is far higher than other anime series rated on there. This is a series that people enjoy. 
Goblin Slayer provides plenty of action and is certainly an enjoyable anime show. Yes, there is some controversy around its opening chapters and there isn't too much to it beyond killing goblins, but the simple plot and story is part of the appeal!
So much so, that many critics have ignored the lack of development in the supporting characters and the crowded cast, and instead focus on Goblin Slayer as a protagonist. He certainly carries the show, with fans adoring him. 
Production Cost Of Goblin Slayer 
We have already established that Goblin Slayer has been a success, and this is incredibly important to a production team.
They need to know that there will be demand for the show before they part with their money. Usually, it costs 250 million yen to create a series like Goblin Slayer. 
On average, the chances of it being renewed increase by 20-25% if there is a profit within the first season. We saw the box office make 964,924 US dollars for the Goblin Slayer series and roughly 4,000 Blu Ray sales.
The sales of the light novel are also impressive, with all figures hinting towards a profit that would support a second season. 
Who Will We See In Season Two?
Let's take a quick look at some of the characters that we want to see in the second season of Goblin Slayer. 
Goblin Slayer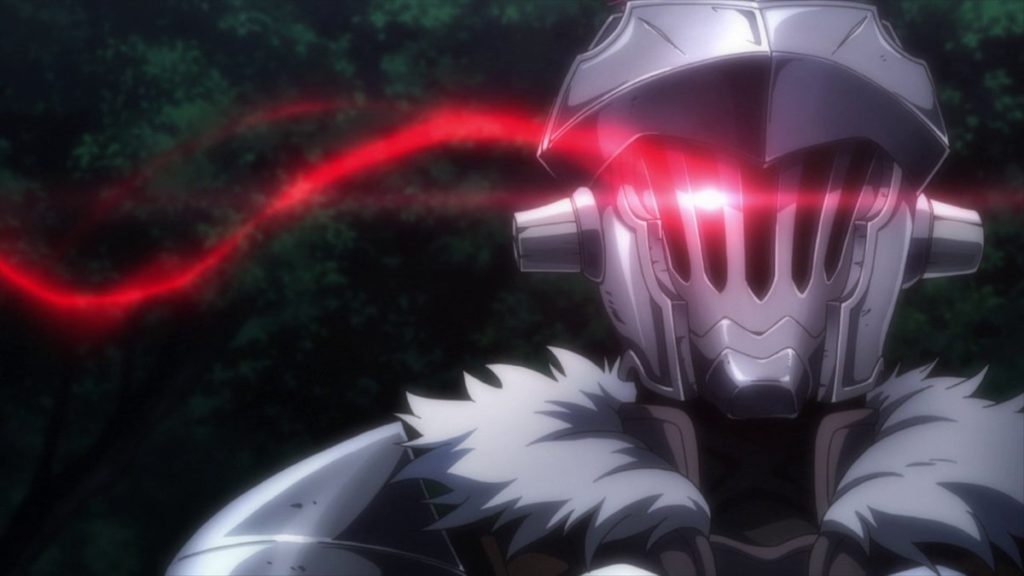 The protagonist of the show, Goblin Slayer is one we can certainly expect to see in the second series. After losing his loved ones during a goblin attack as a child, he hates goblins and has vowed to slay them all.
Despite being teased for his low=class weapon, Goblin Slayer has gone on to slaw goblins. 
We see him struggle to socialize at the start of the season, but his kind-heartedness has helped people warm to him and develop friendships. 
Dwarf Shaman 
Dwarf Shaman is a 107-year-old dwarf that is incredibly wise. We are sure to see him in the second season. He argues frequently with the High Elf Archer, providing some much-needed comic relief to the dark series. 
Lizard Priest 
The composed Lizardman comes with impressive fighting skills and wisdom. Often, he loses his cool and resorts to childlike behavior, especially with his love of cheese. 
High Elf Archer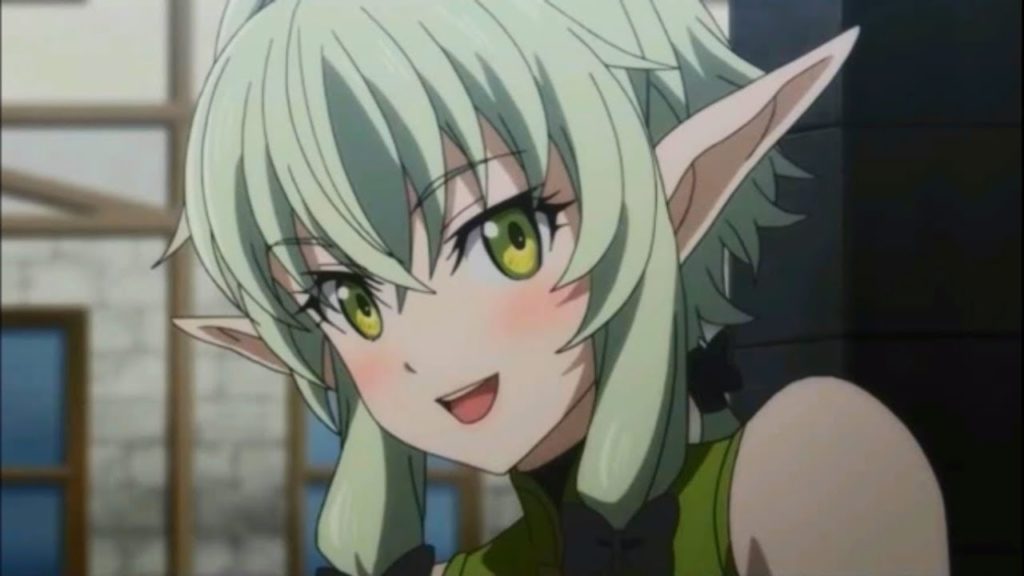 High Elf Archer has a precise shot thanks to her bow and can hunt goblins from great distances. She can even get her shots through a curve when needed!
Hero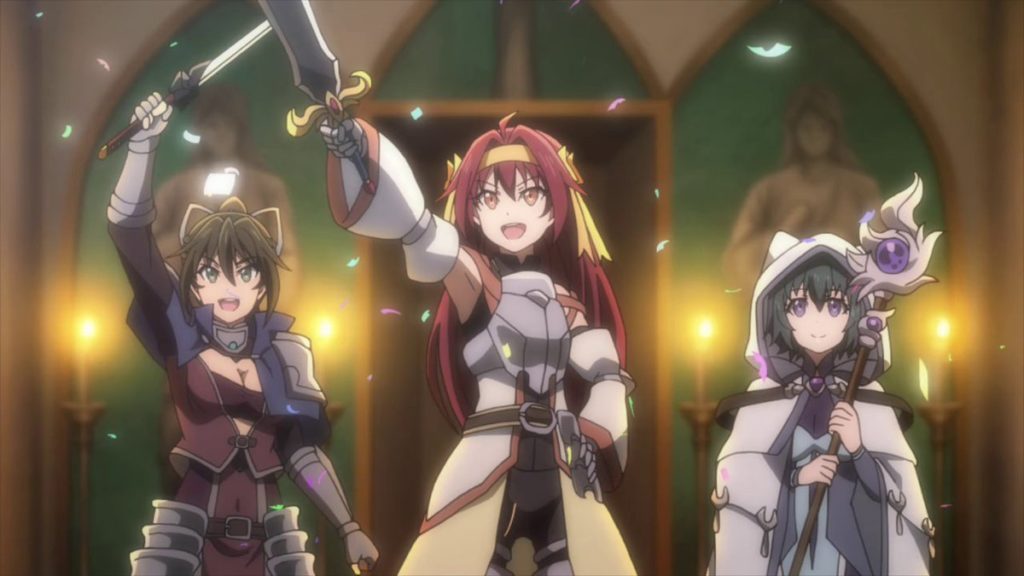 Hero fought for her cause, and we find out very little about this and her life. We see others speak about the acts rather than revealing what she fought for or who she fought against. Perhaps we will learn more in the second season.
Other Considerations For Season Two 
Before diving into season two, it's best to familiarize yourself with the end of season 1. Let's take a look at this now. 
Goblin Slayer is based in fantasy land, where the characters all complete jobs to continue living. These characters or adventurers often undertake challenging jobs to do this. 
The young priestess starts a deal that doesn't end well. Her party is attacked by goblins, killing everyone except her. Thankfully, she is saved by an adventurer committed to slaying goblins, our protagonist, Goblin Slayer.
In the final episode, he, tCowGurl, and the Priestess saved his hometown. It was here that we saw part of Goblin Slayer's face, namely two wounds on his chin.
This was revealed during an epilog, which suggests that season 2 was already in the works. 
Goblin Slayer killed the Goblin Warlord, saving the city from destruction. But that doesn't mean there aren't other goblins or enemies out there.
Season 2 could introduce new characters in the manga such as the Goblin King and Dark Elf. These stories should make for an interesting second season. 
Season Two Trailer 
While we don't have an official trailer yet, there is a teaser that you can check out below! 
Final Thoughts

And there you have it, the second season of Goblin Slayer is in production, and we are hopeful that we will see it on our screens in Spring 2002. But, with no release date available yet, it's best to keep our fingers crossed and practice some of that patience that we often forget. It will be on our screens and sending our minds racing with theories again in no time!
Latest posts by Grace Brown
(see all)